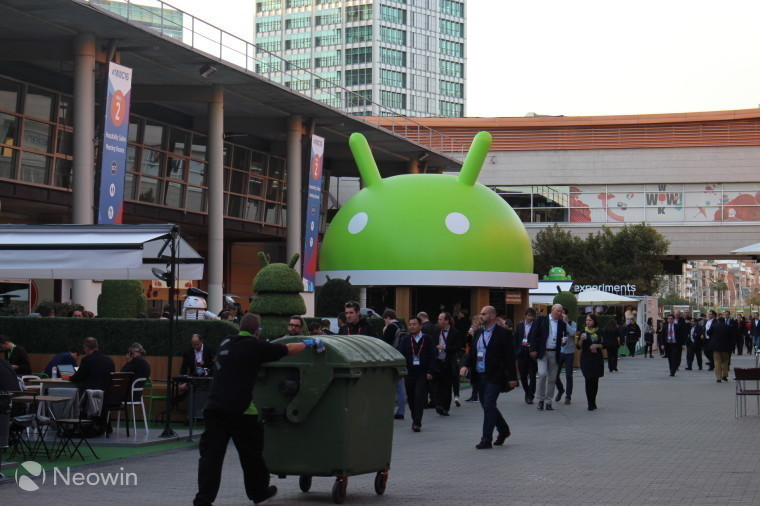 The European Commission (EC) delivered the preliminary findings of an antitrust investigation into Google today, alleging that the company "has abused its dominant position" in the European mobile market, "by imposing restrictions on Android device manufacturers and mobile network operators."
In a Statement of Objections sent to Google and its parent company, Alphabet, the EC alleged that Google's actions to protect its market position are in breach of EU antitrust rules.
Google quickly reacted to the EC's findings with a statement published on its Europe Blog. The company didn't respond in detail to the EC's allegations, but said: "We take these concerns seriously, but we also believe that our business model keeps manufacturers' costs low and their flexibility high, while giving consumers unprecedented control of their mobile devices."
It explained:
Our partner agreements are entirely voluntary -- anyone can use Android without Google. Try it—you can download the entire operating system for free, modify it how you want, and build a phone. And major companies like Amazon do just that.
Manufacturers who want to participate in the Android ecosystem commit to test and certify that their devices will support Android apps. Without this system, apps wouldn't work from one Android device to the next. Imagine how frustrating it would be if an app you downloaded on one Android phone didn't also work on your replacement Android phone from the same manufacturer.
Any manufacturer can then choose to load the suite of Google apps to their device and freely add other apps as well. For example, phones today come preloaded with scores of pre-installed apps (from Microsoft, Facebook, Amazon, Google, mobile carriers, and more).
Of course while Android is free for manufacturers to use, it's costly to develop, improve, keep secure, and defend against patent suits. We provide Android for free, and offset our costs through the revenue we generate on our Google apps and services we distribute via Android.
And it's simple and easy for users to personalize their devices and download apps on their own -- including apps that directly compete with ours. The popularity of apps like Spotify, WhatsApp, Angry Birds, Instagram, Snapchat and many more show how easy it is for consumers to use new apps they like. Over 50 billion apps have been downloaded on Android
Kent Walker, Senior Vice President and General Counsel for Google, disputed the EC's claims that the company's practices "harm consumers by stifling competition and restricting innovation in the wider mobile space".
He said that Google's "partner agreements have helped foster a remarkable -- and, importantly, sustainable -- ecosystem, based on open-source software and open innovation." He also referred to "the careful way we've designed the Android model in a way that's good for competition and for consumers."
Source: Google Europe