For the last few months, we have been covering Microsoft's Bing search division a lot more than normal. Of course, that's due to the company launching its Bing Chat chatbot AI earlier this year. However, some people may be young enough not to know Bing's been around for a lot longer than that.
In fact, today is officially the 14th birthday of Microsoft's initial launch of Bing. Microsoft puts the date as June 3, 2009. We say "officially" because Microsoft actually announced Bing to the world a few days earlier, on May 28. It also made it available to some parts of the world starting on June 1. June 3 is the date Microsoft uses because it became available to everyone in the US at that time.
Microsoft had offered its own search engine to compete with Google's before Bing came along, with names like MSN Search and Live Search. Microsoft's search revamp was developed internally under the name Kumo before it decided to change the name to Bing. TechCrunch even posted screenshots with its Bing introductory story that showed the Kumo codename.
So why pick Bing as the name for the search engine? According to our story back in 2009, the credit is given to Yusuf Mehdi, who was the Senior Vice President of Microsoft's Online Audience Business Group at that time. He's quoted as saying:
We needed a brand that was as fresh and new [...] A name that was memorable, short, easy to spell, and that would function well as a URL around the world [...] the name needed to clearly communicate that this is something new, to invite you to come back, to re-introduce you to our new and improved service and encourage you to give it a try.
The Bing name wasn't just being used as a replacement for Live Search. Microsoft also renamed its Virtual Earth mapping platform to Bing Maps for Enterprise. Microsoft bought a travel search company called Farecast, and renamed it Bing Travel.
So what was Microsoft's pitch to the public on why they should use Bing as their internet search engine? Here's what the company had to say in its initial Bing press release:
Bing helps identify relevant search results through features such as Best Match, where the best answer is surfaced and called out; Deep Links, allowing more insight into what resources a particular site has to offer; and Preview, a hover-over window that expands over a search result caption to provide a better sense of the related site's relevancy.
There were other features Microsoft promoted at the time with Bing. That included trying to help people organize their search activities:
Bing includes a number of features that organize search results, including Explore Pane, a dynamically relevant set of navigation and search tools on the left side of the page; Web Groups, which groups results in intuitive ways both on the Explore Pane and in the actual results; and Related Searches and Quick Tabs, which is essentially a table of contents for different categories of search results.
Microsoft reportedly spent up to $100 million in a huge advertising blitz. That included a number of rather funny TV commercials that showed people going somewhat crazy as they reply to answers as if they were Google's search engine. Microsoft tried to promote Bing as a "decision engine" in its marketing blitz.
The launch of Bing wasn't 100 percent smooth. A few days after Bing went live, it made a change to a feature that let people view previews of video clips in search results. Bing disabled this feature after companies complained that people at work could preview inappropriate clips while using Bing.
For a while, Bing seemed to slowly and surely be taking search market share away from Google and the other leading search engine, Yahoo. In fact, in July 2009 Yahoo agreed to use the Bing search engine, effectively boosting Microsoft's market share. However, as the years went on it became clear that Microsoft's efforts were not going to take a significant amount of search market share away from Google.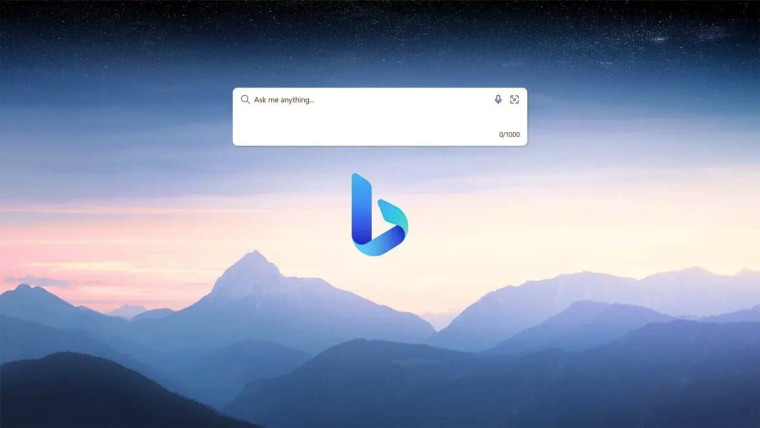 It's only been in the last several months that Bing has been on the lips of more than a few people again with the launch of Bing Chat. While it didn't get a big commercial and marketing campaign as the original Bing search launch did, it certainly generated more interest in Bing than at any other time since June 3, 2009.
Only time will tell if Microsoft's push with AI via Bing Chat will be more successful than Bing Search 14 years ago.