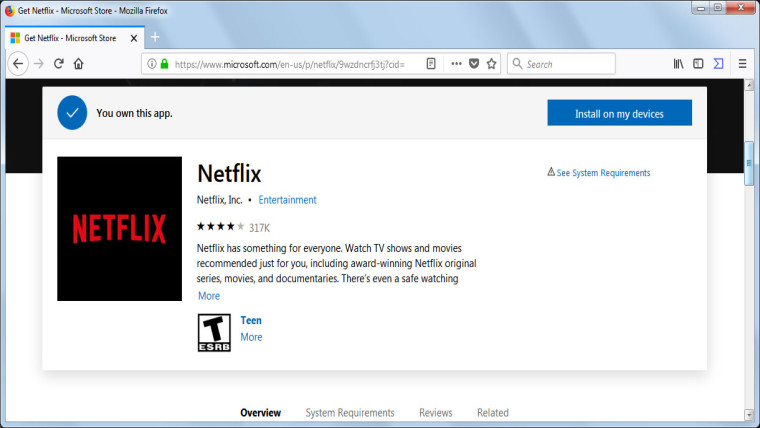 Microsoft may be bringing a rather nifty quality-of-life feature to the Microsoft Store on Windows 10: the ability to remotely install applications on any PC you're signed into directly from its website.
The feature, which was apparently added on June 6, was already available on Windows phones (before the mobile operating system met a rather unceremonious end) but this is the first time Microsoft has made the convenience available on a PC. A similar feature has existed on the Play Store for quite a while now.
While opening an app page on the Microsoft Store website would previously direct you to open the Microsoft Store on your PC, the change would allow you to browse to the same page from anywhere, and offer an 'Install on my devices' option. You may use this to install any app already registered to your Microsoft account on any of the PCs your account is logged onto.
The folks over at BleepingComputer seem to be among a lucky few who have access to the option at the moment, as we were unable to do soon our PCs. The addition may thus be in limited testing at the moment. They also noted that it took an arduous 15 minutes for the app to be delivered to, and installed on, the PC so there are clearly some kinks for Microsoft to work out here.
Source and image: BleepingComputer