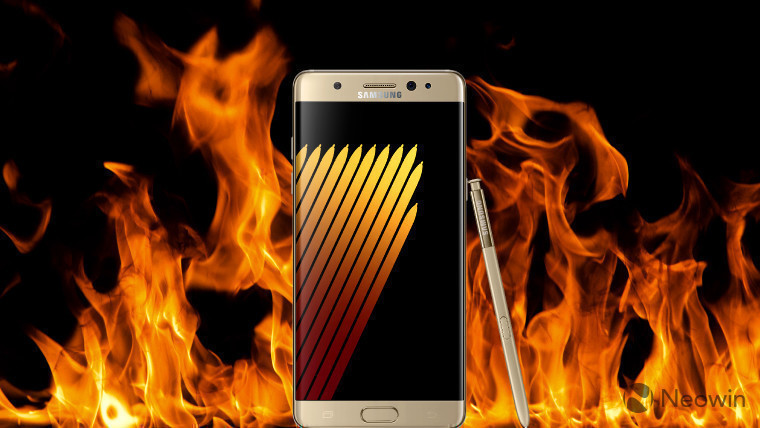 Last month, Samsung brought an end to production of its troubled Galaxy Note7, issuing a full global recall of the device, after some replacement handsets were hit by the same problem that caused batteries in recalled devices to catch fire and explode.
The company has attracted severe criticism over how it handled the issues with the device. Consumer Reports admonished Samsung for failing to work with authorities sooner to establish an official recall process for the handset in the US; some observers raised concerns over how quickly the company began selling the Note7 again after its initial recall, questioning if the issue had truly been fixed; and it also emerged that Samsung was aware of problems with its replacement devices, but chose to keep quiet about them rather than making the public aware of the potential risk to their safety.
Samsung has now acknowledged its failure in a series of full-page ads that it took out in three major US newspapers, and offered an apology to its customers.
"At Samsung, we innovate to deliver breakthrough technologies that enrich people's lives," it said. "An important tenet of our mission is to offer best-in-class safety and quality. Recent, we fell short on this promise. For this we are truly sorry."
Formatted as an open letter to Samsung's customers, signed by the president and CEO of its North American division, the ad went on to promise that the company "will re-examine every aspect of the [Galaxy Note7], including all hardware, software, manufacturing and the overall battery structure. We will move as quickly as possible, but will take the time needed to get the right answers."
The letter also refers to another high-profile recall affecting its products. Last week, the firm announced that it was recalling 2.8 million washing machines in the US, following numerous incidents in which they were 'flying apart' during the spin cycle, causing the top to break away with considerable force. As of last week, Samsung had received 733 reports of such incidents, resulting in at least nine injuries, "including a broken jaw, injured shoulder, and other impact or fall-related injuries", according to the Consumer Product Safety Commission.
Source: The Korean Herald via The Verge