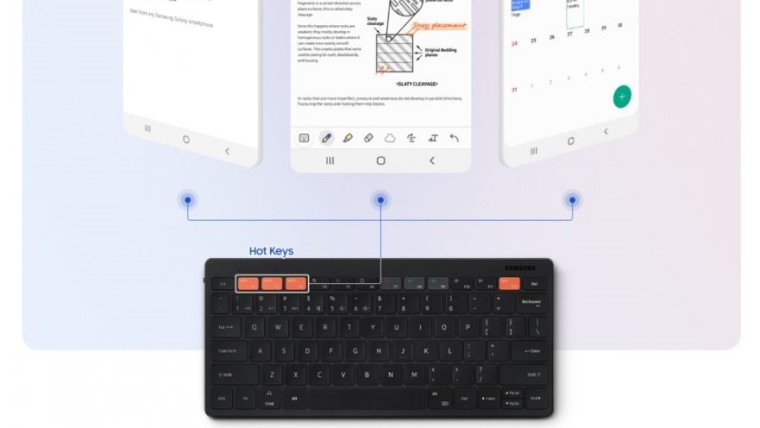 Samsung has announced a new Bluetooth keyboard accessory, the Smart Keyboard Trio 500. It's a fairly standard Bluetooth keyboard, but it has some unique features, some of which are specific to Samsung devices.
First off, the keyboard can be paired with up to three devices, which isn't all that new. However, you can switch between devices using shortcuts in the function keys, specifically F7, F8, and F9, which should make multitasking a bit easier.
As for Samsung-specific features, the most convenient one is probably the ability to assign app shortcuts to three of the function keys, so you can quickly launch them using only the keyboard. Samsung says the feature requires a Galaxy phone running OneUI 3.1 that's been updated in March or later, though it's possible someone will eventually get it working with other phones.
Finally, there's a button that lets users launch DeX, Samsung's desktop-like experience for its phones. Plugging into an external display with a wired connection will usually launch DeX automatically on Samsung phones, but the shortcut could be useful if you're using a wireless display instead.
The Smart Keyboard Trio 500 will be available in early May in black or white colors, but Samsung didn't disclose an official price for the keyboard.