With September on the Horizon, Microsoft has announced details of the next Games with Gold selection coming in the new month. Xbox Live Gold and Xbox Game Pass Ultimate subscribers are gaining four bonus games as usual. They will arrive in two parts, one wave at the start of the month and one in the middle.
Both waves contain an Xbox One and an Xbox 360 game each, and thanks to backward compatibility support, all the titles are playable on the Xbox One and the latest generation Xbox Series X|S console family as well.
Here are the latest titles announced for the program:
Warhammer: Chaosbane: Available September 1 to 30 (Xbox One)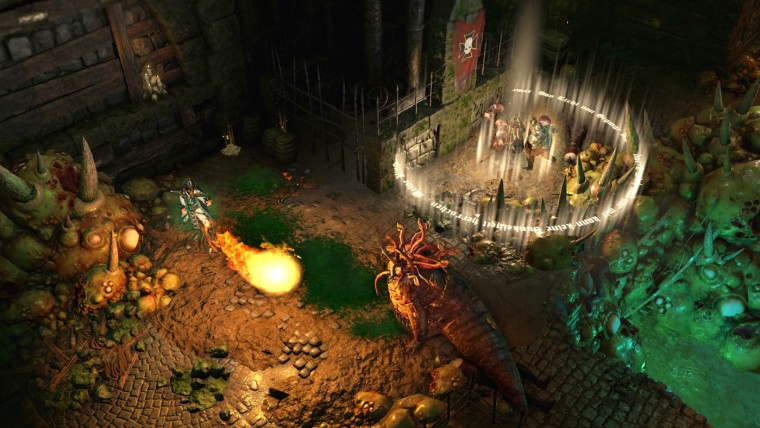 In a world ravaged by war and dominated by magic, you must rise up to face the Chaos hordes. Playing solo or with up to four in local or online co-op, choose a hero from four character classes and prepare for epic battles wielding some of the most powerful artefacts of the Old World.
Mulaka: Available September 16 to October 15 (Xbox One)
Dive into northern Mexico's breathtaking landscapes with Mulaka, a 3D action-adventure game based on the rich indigenous culture of the Tarahumara. Renowned for their impressive running abilities, embark on the journey of a Sukurúame - a Tarahumara shaman - as you fight back the foulness corrupting the land, while drawing upon the powers of demigods.
Zone of the Enders HD Collection: Available September 1 to 15 (Xbox 360)
The HD remastering process has made Z.O.E. even more striking, re-igniting the thrills for long-time fans and blowing away those discovering the game for the first time. Either way, players will find a combination of hardcore gameplay and compelling story that has become all too rare in this day and age.
Samurai Shodown II: Available September 16 to 30 (Xbox 360)
This title is the 2nd in the series of [Samurai Shodown] which was the pioneer of the sword-fighting game well known all over the world. There are no refunds for this item.
Since this is a bi-weekly returning promotion, there's time left on the clock for some of the remaining August Games with Gold offerings. As a part of them, Darksiders III, as well as Yooka-Laylee, and Garou: Mark of the Wolves are still available as freebies for active Xbox Live Gold and Game Pass Ultimate members to claim.