Having covered the $549 and $449 territories in January with the Tahiti-based Radeon HD 7970 and HD 7950, AMD is bringing its latest generation GPU to mainstream brackets today. The new Radeon HD 7770 and 7750 use the same 28nm design process and Graphics Core Next (GCN) architecture as the 7000 series flagship, albeit in more affordable configurations.

The move to 28nm lets AMD squeeze 1500 million transistors into a 123mm2 die. In addition, the HD 7700 series die is 26% smaller than the HD 6770, while containing 44% more transistors. As impressive as those figures are, gamers will be more excited to see AMD's prices: the HD 7770 is $159 -- in line with the GeForce GTX 560 -- and the HD 7750 is even cheaper at $109, combating the GTX 550 Ti.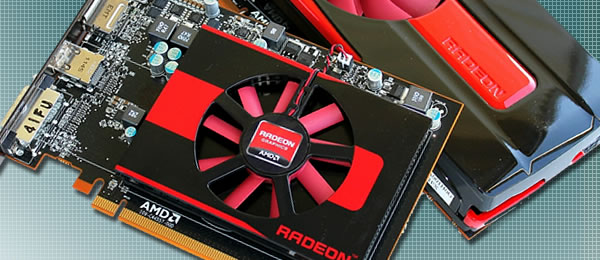 As discussed in the preliminary Radeon HD 7000 review, the new series represents AMD's most significant graphics architecture overhaul in the last decade. It was back then that AMD adopted the Graphics Parallel Core architecture, employing groups of scalar processors that work out very long instruction words, commonly abbreviated as VLIW. Radeon HD 5000 cards used VLIW5 and last year's HD 6000 series transitioned to a more sophisticated VLIW4 architecture. However, the HD 7970 and other cards based on the Tahiti core replace VLIW stream processor clusters with Graphics Core Next compute units.
Read: AMD Radeon HD 7770 & Radeon HD 7750 Review
These articles are brought to you in partnership with TechSpot.