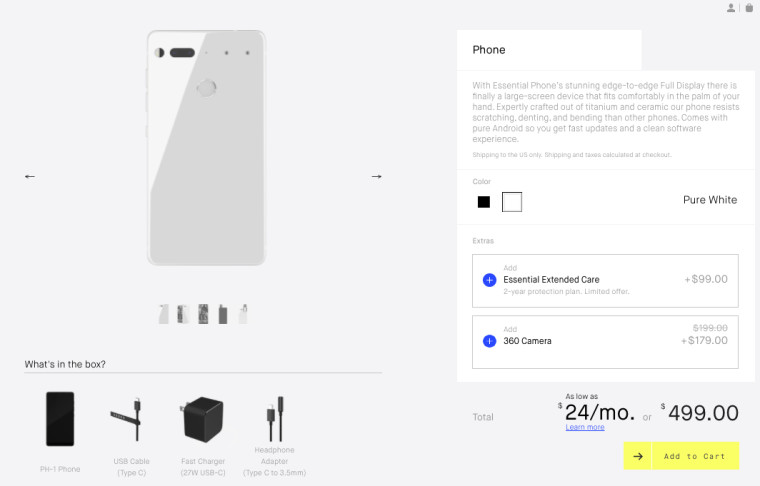 Essential started off with quite a bit of hype surrounding it, teasing a near bezel-less Android handset, backed by the co-founder of Android Andy Rubin. But, as time would progress, the firm would slip, stumble, and become mired in controversy. Now, despite making its smartphone available, it has only managed to ship around 5,000 units at the end of September.
A couple days ago we reported about the discount of $100 on the Essential PH-1. Now, it looks like the firm is getting a bit more aggressive in its push to move units, as it has discounted the device by $200. While there isn't a clear reason as to why the discount is happening, the good thing is that it actually applies to both models, the Black Moon and Pure White variant.
If interested in securing a handset, you can head to the source link down below. This price drop looks to be permanent and while some earlier adopters might be feeling a little miffed, the firm is compensating them with a $200 voucher that will good on another handset or module. Regardless, this should come as welcome news to anyone that waited and was contemplating purchasing one.