Today's highlighted deal comes via our Online Courses section of the Neowin Deals store, where you can Pay What You Want for the Master Game Development Bundle. Unlock these 77 hours to become a multi-platform pro with Unity, Unreal Engine, Phaser, and more.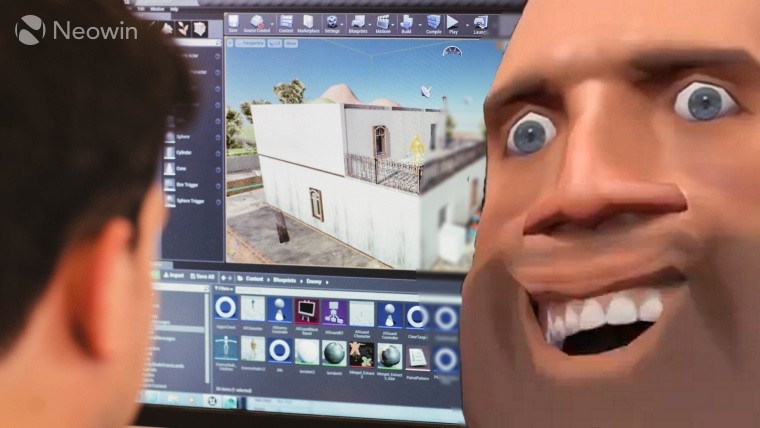 With the Pay What You Want bundles, you can get something incredible for as little as you want to pay. And if you beat the average price, you'll receive the fully upgraded bundle! Included in this Pay What You Want deal, are the following courses:
Pay What You Want (as little as $1) for the following items:
Learn Easy HTML5 Game Development in Construct 2
Build Comprehensive, Custom 2D Games Without Writing a Line of Code

Java Game Development: Create a Flappy Bird Clone
Work Your Way Into the Gaming Industry by Learning the Fundamentals of Java Game Development
Unlock the following courses by beating the average price:
Learn 3D Game Development and Programming with Unity
Immersive Yourself in the Industry Standard Game Engine & Start Building Your Own Games

Unity Android Game Development With Game Art & Monetization
Start Building Games for the World's Most Popular Mobile Platform from Scratch

The Complete Real-Time Web and Game Development Course
Learn Real-Time Web & Game Development with Meteor.js, MongoDB, & Phaser

Advanced Game Development with Phaser
Create Advanced, Online Multi-Player Games with This Immersive Course

Unreal Engine 4: The Complete Beginner's Course
Design Games from Scratch Using the Engine that Built Gears of War

The Complete iOS Game Course Using SpriteKit and Swift 3
Engineer the Next Hit iPhone Game By Introducing Yourself to SpriteKit & Swift 3

Player vs. Player tvOS Games
Create Engaging Games By Connecting Controllers, Configuring Player Modes & More

Unity In App Purchase Complete Course
Design, Publish, & Monetize Games on Any Platform Using Unity
What's the benefit?
The bundle represents an overall retail value of $1,110
But you can Pay What You Want for the unlocked courses (as little as $1)
Beat the average price and you'll take home the entire bundle.
Qualify for the giveaway!
Beat the Leader's price and get entered into the epic giveaway - plus get featured on the leaderboard!
>> Pay What You Want for the Master Game Development Bundle
See other Pay What You Want deals. This is a time-limited deal that ends soon.
Get $1 credit for every $25 spent · Give $10, Get $10 · 10% off for first-time buyers.
---
Not for you?
If this offer doesn't interest you, why not check out the following offers:

Disable Sponsored posts · Neowin Deals · Free eBooks · Neowin Store
Disclosure: This is a StackCommerce deal or giveaway in partnership with Neowin; an account at StackCommerce is required to participate in any deals or giveaways. For a full description of StackCommerce's privacy guidelines, go here. Neowin benefits from shared revenue of each sale made through our branded deals site, and it all goes toward the running costs.