7 Days is a weekly round-up of the Editors' picks of what's been happening in the world of technology - written with a dash of humor, a hint of exasperation, and an endless supply of (Irish) coffee.

After the excitement of Microsoft's Windows 10 event last week, there's hardly been time to catch our breath, as it's been another week packed full of exciting announcements, juicy rumors and tantalising leaks.
With the latest Windows 10 preview, build 9926, now publicly available, we're continuing to discover more about the OS, including various features that have not yet been fully enabled. On Sunday, for example, we published a couple of guides to help you activate the new login screen, calendar and clock that are currently baked into the OS, but 'hidden' from view.
One feature that it isn't yet possible to enable in build 9926 is the transparency control for the new-style Start menu – but this feature is coming in future builds.
Microsoft said this week that over 2.2 million people have now signed up to the Windows Insider program to get early access to OS builds. The company said on Sunday that Insiders can expect to receive new builds more quickly from now on, with the next public preview coming "soon-ish".
In fact, new builds 9931 and 9932 appeared briefly on Windows Update this week due to an error on Microsoft's part, which also saw some earlier builds (including 9918, 9922, 9924 and 9925) being leaked. The company confirmed that this was a mistake, and that none of these builds were ever intended for use outside of Microsoft.
With the launch of Windows 10 still many months away, there is still much about the new OS that has not yet been detailed or confirmed. On Monday, Microsoft clarified one important detail, explaining that the desktop will only be available on Windows 10 devices with screen sizes larger than 8-inches.
One of the many new features in Windows 10 is the company's new, leaner web browser, currently known by its development codename, 'Project Spartan'. The name is a tip of the hat to the Halo game series, which also provided the name of Microsoft's digital assistant, Cortana – but the company has also been testing other names for its new browser. Many of the possible names that have been revealed are terrible, and include 'Evex', 'IE Entourage' and 'Internet Explorer Elixa'.
But whatever Microsoft ends up calling it, Spartan is shaping up to be a much more impressive product than Internet Explorer. The company confirmed this week that it is working on extensions support for the new browser, although this may not be available in the first release.
Gamepad and Pointer Lock API support, as well as WebGL improvements, are also confirmed, making the browser much more attractive to game developers. Spartan's new 'Edge' rendering engine also supports HTTP Live Streaming and better support for MPEG DASH.
We got a better look at the new touch-friendly Office apps for Windows 10 on Monday, thanks to a video overview published by Microsoft. Alongside the touch apps, new versions of the full Office desktop applications are also coming later this year. On Friday, we revealed a range of new features and functions coming in Office 2016, and this weekend, the first full preview build (16.0.3629.1006) leaked.
Office for Android tablets finally emerged from its beta phase this week, having been downloaded over 250,000 times while in preview…
…while Microsoft also launched a new Outlook app on both Android (as a preview) and iOS (as a final product). Don't be fooled by the Outlook branding though - the 'Outlook' apps are actually based on software acquired as part of Microsoft's purchase of email app developers Acompli in December.
On Monday, Microsoft began the process of switching users of its ultra-affordable 'classic' Nokia feature phones to Opera Mini and the Opera Mobile Store, as it begins the process of phasing out the Nokia Store and Xpress Browser.
Another report popped up this week claiming that Microsoft is investing in Cyanogen, the company that develops the CyanogenMod user experience that has been installed on tens of millions of Android devices. Microsoft is said to be a 'minority investor' in a recent $70m funding round, but its interest in the company is certainly intriguing, given that Cyanogen's CEO recently spoke of 'taking Android away from Google'.
CyanogenMod can be downloaded and installed onto Android devices, but it also comes preloaded on some handsets, including the OnePlus One. However, in India, Cyanogen recently signed an exclusive deal to distribute its software on Micromax handsets, forcing OnePlus to develop its own in-house ROM based on Android 5.0 Lollipop.
A preview version of the new ROM was released earlier this month, and OnePlus announced on Friday that its official name will be 'OxygenOS', promising to share more details about it in mid-February.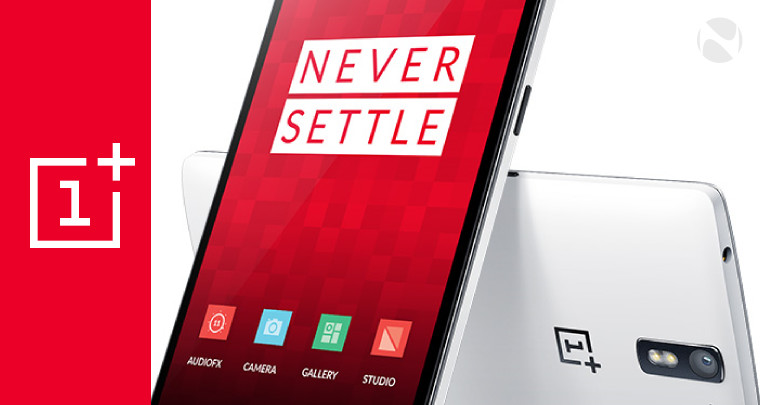 Details also emerged this week about the successor to the company's first handset. A report on Monday claimed that the new device will be called the 'OnePlus 2' (rather than 'OnePlus Two'), and that it will go on sale in the third quarter of this year. Its launch is said to have been pushed back due to overheating issues with its Snapdragon 810 processor.
The OnePlus 2 is expected to be crammed full of high-end specs, but a Q3 launch could mean waiting as late as September for the new device.
Xiaomi's new flagships offer similarly monstrous specs, and the first units went on sale in China on Tuesday. The company claims that the entire batch of MiNote handsets sold out in just three minutes – although it didn't say how many units it actually sold. The device is priced from 2,299 CNY ($370 USD), and features a Snapdragon 801, 3GB RAM, 13MP camera with OIS and 5.7-inch Full HD display.
However, Xiaomi did claim that it has received over 220 million reservations for the handset and its even better equipped (and more expensive) sibling, the MiNote Pro. That's roughly equivalent to 3% of the entire global population, or 16% of everyone in China, wanting to buy these two devices that cost more than many people in China and around the world earn in an entire month.
We can't be the only ones who think that that sounds like complete and utter rubbish slightly inaccurate.
Google announced on Wednesday that it is ditching Adobe Flash support on YouTube, switching to delivering videos via its HTML5 player instead. The new arrangement includes support for adaptive bitrate streaming, which seamlessly adjusts the quality of the video based on network conditions, to help reduce buffering.
Google apologized this week, after tens of thousands of users signed a petition complaining that the company's translation software was spitting out offensive and inappropriate terms to describe gay people.
However, Google has offered no apology to almost a billion owners of devices running Android 4.3, which the company is leaving exposed by refusing to patch a security flaw in the OS. In fact, far from apologizing, Google defended its decision again this week, claiming that if it patched the vulnerability, it would interfere with other critical functions of the OS. Instead, Google seems to believe that the problem will sort itself out as users buy new devices or upgrade to newer versions of the OS.
For a company that gathers so much data about its users, it's not exactly reassuring to see this kind of attitude towards protecting its users' security.
On Wednesday, Sony announced the closure of its Music Unlimited service, which is being replaced by a new PlayStation Music offering, powered by Spotify. PS Music will launch in March in 41 markets, and will be available on the PlayStation 4, PS3 and Sony Xperia phones and tablets.
Lizard Squad – the group that disrupted the PSN and Xbox Live networks over the festive season – struck again this week. Rather than attacking the gaming services again, though, it turned its attentions to the Malaysia Airlines homepage. Visitors to the site were greeted with an image of a Malaysia jet, with the title '404 – Plane Not Found' – a tasteless reference to the disappearance of the airline's flight MH370, which was recently declared a crash with the likely loss of all lives of those on board.
Those on the Xbox One Preview Program will soon get access to new firmware for the console's controllers. Coming as part of the February Update, the firmware enhancements will bring 'stability improvements', which should include a fix for controllers that repeatedly disconnect from the console.
A new high-end Windows convertible was spotted from HP this week. The Spectre 13 x360 features a Lenovo Yoga-style display that can fold completely over through 360 degrees, effectively turning the notebook into a huge and very heavy tablet. The device features some impressive specs, including a Quad HD 13.3-inch display, optional Core i7 processor, 8GB RAM and up to 512GB storage – but its price tag may be a bit too high for some.
But another Windows device reached the end of the road this week, as Microsoft confirmed that its Surface 2 tablet is no longer in production. It spells the end of the Windows RT operating system, and with no replacement for the Surface 2 on the cards, Microsoft will be focusing solely on Windows 10 on the OS front, along with its Surface Pro 3 tablet.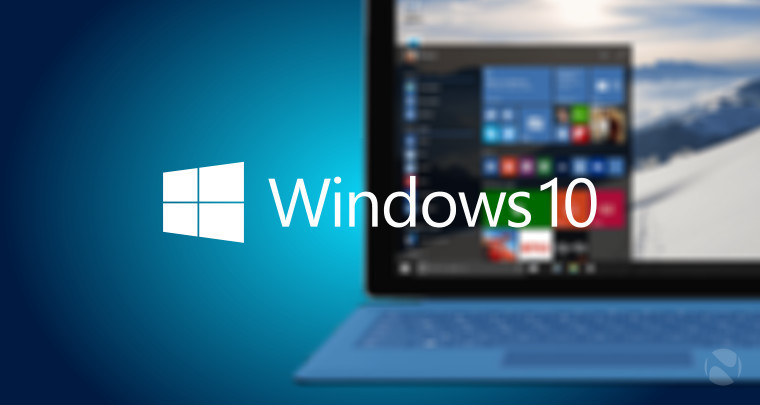 In fact, Microsoft rolled out an update this week for owners of its Surface Pro 3 who have been testing the Windows 10 Technical Preview. The updated Intel graphics driver should squash various bugs that some SP3 owners had reported with build 9926, including video playback issues.
Windows tablets will soon be taking to the skies aboard long-haul flights from Alaska Airlines. Free to first class passengers – and up to $10 per flight for the encaged peasants back in zoo class – the tablets offer on-demand access to movies, TV shows, music and magazines, along with pre-installed Xbox games for Windows.
On Thursday, Huawei again criticized Windows Phone for the lack of customization opportunities for OEMs in the OS, saying that you can't tell a Huawei WP handset from that of another manufacturer. The company abandoned the platform last year, and said this week that it had made the right choice in focusing on Android. But it added that it is considering launching Windows 10 tablets, including dual-boot devices that also run Android.
But while Huawei won't be returning to making Windows smartphones anytime soon, one company is returning to the platform. Acer – which launched its last Windows Phone several years ago – will unveil new handsets at the Mobile World Congress trade show in March.
Chase Bank announced earlier this month that it is dropping its Windows Phone app, and this week, the second largest US bank, Bank of America, announced that it is doing the same. It's the latest example of Microsoft's 'app-gap' problems, as established brands begin to desert the platform due to its tiny user numbers, compared with iOS and Android.
A common complaint for handset users is the amount of time it takes for their devices to get the latest OS updates – but owners of the 'flagship' Lumia Icon on Verizon Wireless have suffered more than most on that front. The Icon is still stuck on its original Lumia Black firmware with Windows Phone 8, which it launched with a year ago.
Owners of the device were promised the Cyan update last year, which never materialized; and having been told that the very latest Denim update would be coming in "early 2015", Microsoft said this week that it is still being tested, and they have 'no firm date' for its release.
Microsoft launched the first network using TV 'white spaces' this week, as part of its effort to bring internet connectivity to new markets. Created in partnership with Spectra Wireless, the network is now active in Ghana, and it's hoped that it will lead to more widely available connections with faster speeds, better signal and lower costs.
In the US, where high-speed internet is widely available already, the Federal Communications Commission voted this week to change the definition of 'broadband'. The previous minimum speed for a broadband connection was just 4Mbps, but this has now been increased to 25Mbps - a move that could have quite an impact on the lower end of the broadband market.
In the UK, the fastest connection currently available to home users is from Virgin Media, offering speeds up to 152Mbps. But BT - the country's largest ISP, and the company that owns much of the network infrastructure used by other providers - currently maxes out at just 76Mbps on its Infinity 2 service.
This week, the company outlined its plans to deliver speeds of up to 1Gbps, with the first public trials of its ultrafast connections beginning in Cambridgeshire and Newcastle later this year.
While higher speeds are on the way for fixed-line broadband users, the UK mobile market is also on the verge of some massive changes. BT is trying to buy EE, Three is planning to bid for O2, and on Thursday, Sky announced that it will use O2's network to launch its own mobile voice and data services. Launching in 2016, Sky's mobile service will make it a 'quad-play' provider, alongside its existing landline, broadband and TV packages.
Amazon's hilariously awful Fire Phone has been every bit the flop that most of us expected, which led to some deep price cuts in the US just weeks after it went on sale. Brilliantly, those huge US discounts came exactly one day before the Fire Phone launched in the UK at insanely high prices, giving British buyers every reason to ignore it and buy something else instead.
Amazon finally hacked at the price of the Fire Phone in the UK this week, with a 75% discount bringing it down to just £99 – but only for one day. And in a final act of foolishness, Amazon made sure to limit the handset's usefulness further by locking it to the O2 network.
Marvellous.
Those with modest budgets in the UK might want to look instead to the Lumia 535, which is now available for as little as £79 off-contract. That's not bad at all for a device that's got some pretty tasty specs despite its affordable price tag.
Several tech giants published their quarterly financial reports this week, including Microsoft. The company reported record sales of 10.5 million Lumia handsets, and its Surface division racked up over a billion dollars of sales for the first time.
But despite respectable revenues across the company of $26.5bn for the quarter, along with $7.8bn of operating income, the markets reacted very unfavorably towards its latest figures. Its stock price fell over 4% in after-hours trading, and was 9% down by close of business the following day, with further declines throughout the week.
Despite Microsoft raking in billions of dollars every quarter, and taking huge steps to make the entire business leaner and more cost-efficient, even the most experienced industry analysts can't agree on whether the company is a worthwhile investment right now.
Samsung's quarterly results reflected the company's growing difficulties in its smartphone division. Profits on handset sales plummeted by 64%, with overall profits across the company down by almost 32% year-on-year.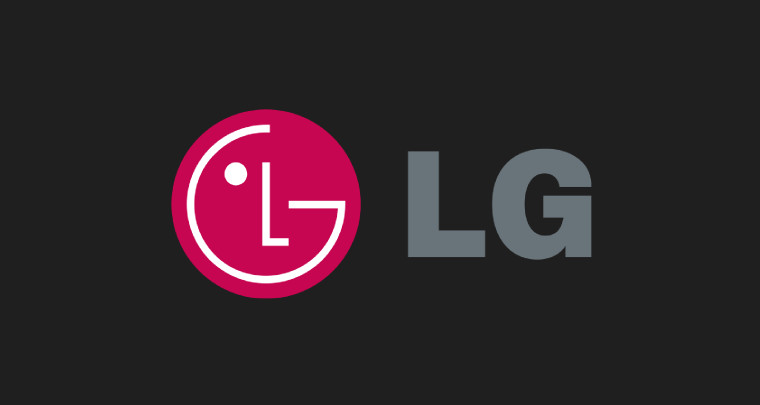 LG had a much better quarter, and a better 2014, with annual profits up 125% compared with 2013. Handset sales were up almost 25% to nearly 60 million units, while its TV business grew 31% year-on-year too.
But the undisputed winner last quarter was Apple, which exceeded even the most optimistic estimates for sales of its iPhone range. A record 74 million handsets were sold, helping the company towards net income of $18bn for the quarter on sales of $74.6bn.
Apple's fortunes may well rise even higher this year, as it prepares to launch its new wearable device. The Apple Watch will start at $349, and the company revealed this week that it will go on sale in April. Apple had previously stated that the device would be launched in 'early 2015', and many had hoped that it would be available to buy in time for Valentine's Day.
Of course, regular Neowin readers will know that Apple devices and romance aren't always the best of bedfellows - especially when you buy 99 iPhones, and arrange them in a heart shape in which you propose to your beloved.
Assuming the object of your desires has more modest tastes, Microsoft Italy is hoping that love will be in the air with its upcoming Valentine's Day promotion. When you buy its low-end Lumia 535, you'll get the bottom-of-the-range Lumia 435 free - which you can then give to your loved one, as a symbol of your affection.
Call us cynics, but we can't quite imagine that Valentine's Day having a happy ending.