Ultrabooks were originally pitched as Windows-based competitors to Apple's MacBook Air: thin, light, sexy and speedy with an all-day battery life for less than $1,000 -- a challenging feat to be sure, but one that many companies quickly overcame. With another year's worth of engineering and the more efficient Ivy Bridge architecture to work around, it should be even easier for system builders to meet or exceed Intel's guidelines.
On paper, the second wave of ultrabooks should be sleeker, faster, cheaper, more portable, and more autonomous. And they are. Those attributes have improved, it's just tough to find them all in one machine and the systems that come closest in raw specifications typically exceed $1,000.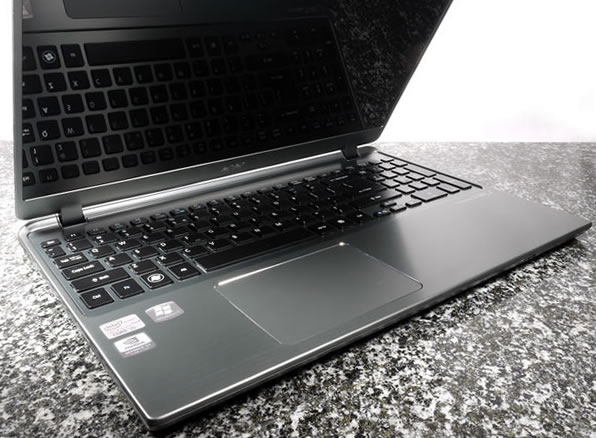 More than last year, 2012's ultrabooks have been and will continue to be about tradeoffs: low-res screens vs. high-res, TN panels vs. IPS, snappy SSDs vs. capacious HDDs, dual-core CPUs vs. quad-core, 2GB vs. 8GB, power-sipping IGPs vs. muscle-bound GPUs, mainstream vs. premium pricing, and so on.
Acer's new TimelineU makes its own compromises. Our review unit touts a full-size backlit keyboard, 500GB of storage, a GeForce GT 640M LE GPU, an optical drive, an eight-hour battery life and an attractive $830 price tag. Naturally, the question is: what's the catch? Let's get to the bottom of that...
Read: Acer Aspire TimelineU M5 Review
This article is brought to you in partnership with TechSpot