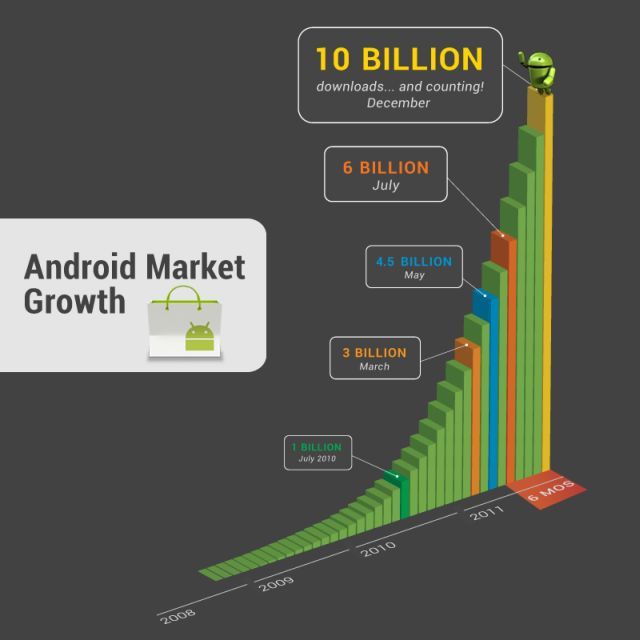 Google's Android operating system is the currently most popular of the mobile smartphone OS in the world. That means app developers are flocking to make programs that can be sold via the Android Market. Today the official Android developers blog site has posted up word that the number of apps that have been downloaded from the Android Market has now reached and exceeded the 10 billion mark.
As you can see from the above chart the number of app downloads from the Android Market reached the one billion mark in July 2010 after officially launching in mid-2008. In July 2011 it reached the six billion mark. Today the Android Market generates one billion downloads per month and that number continues to climb.
To celebrate the 10 billion download milestone, Google has put a number of games and apps on the Android Market on sale today for just 10 cents. One of the games on sale for today only for that low price is the recent Android version of the hit PC sandbox game Minecraft. The game is normally on sale for $6.99 so this is obviously a huge bargain. There will be a new set of games and apps on sale for just 10 cents every day on the Market for the next 10 days.