Google I/O 2023 happened a few weeks ago when the company announced several features for Android devices alongside Google Pixel products like Pixel 7a. Today, it is introducing seven new capabilities to increase productivity and user safety and help them learn new skills.
Among the seven features is Reading Practice. It helps readers improve their vocabulary and comprehension skills. Users can run it on their Android Tablets or phones and gain access to thousands of books. The children's ebooks are marked with a "Practice" badge and let users hear and practice pronunciation of unfamiliar words and receive feedback in real-time.
Additionally, users are getting three new widgets to customize their devices and add their desired shortcuts. The new widgets allow users to get personalized TV show and movie recommendations, receive headlines about their topics of interest, and track selected stocks. These are done through Google TV, Google News, and Google Finance respectively.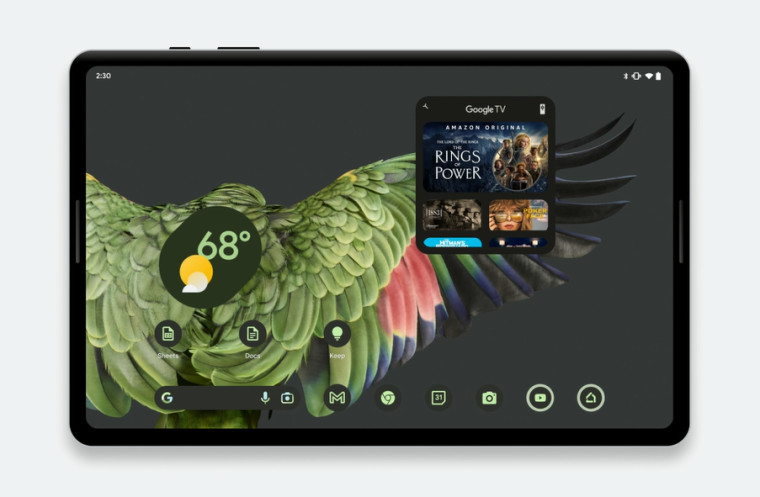 The announcement also mentions a new watch face by Spotify for Google's Wear OS. It provides users access to personalized music and podcasts they want to listen to. They can also access their playlists, 'like' the current song, or skip to the next or previous song right from the watch shortcut.
Google is also offering users who commute in Washington, D.C., and the San Francisco Bay Area SmarTrip and Clipper cards via Google Wallet that they can access from their Wear OS. This lets them simply tap and ride and skip the line.
On Google Keep for Wear OS, users can add a tile for fast access to a selected note or to-do list on their watch. They can swipe through the tiles to find the pinned notes they want quick access to.
Furthermore, with GBoard and Emoji Kitchen, users can remix their favorite emoji into stickers. The Emoji Kitchen lets users combine their selected emojis to create a new and customized emoji they can share with others as messages.
Lastly, Google is increasing user protection, especially for those in the US, by adding Dark Web Reports on the Google One website and app. With this, users can scan their email addresses to check if their emails have been exposed to the Dark Web. Additionally, Google One members in the US can check other details like their social security numbers and receive guidance on how to increase safety. Google mentioned that this feature will expand to 20 new countries in the coming months.