We are already in June but AMD is not finished with May it seems. The AMD Software: Adrenalin Edition 23.5.2 release drops as May's second Radeon graphics driver update, and it carries official support for Blizzard Entertainment's latest game, plus AI improvements.
Diablo IV is officially releasing on June 5, but Digital Deluxe and Ultimate Edition owners can jump in later today to begin their action-RPG adventure. This driver is a recommended install for anyone playing the game on Radeon hardware, although AMD hasn't detailed any specific improvements to look out for this time.
The driver also touts major improvements to Microsoft's Olive DirectML pipeline for Stable Diffusion 1.5. In its testing on a Radeon RX 7900 XTX graphics card for acceleration, AMD has seen double the performance when using Stable Diffusion 1.5's "text-to-image diffusion generating 512 x 512 images."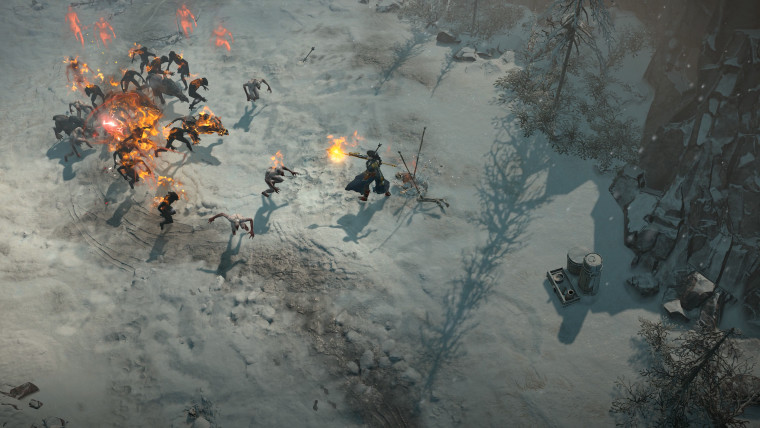 There are no fixed issues in this release unfortunately, but there are known issues to look out for:
High idle power has situationally been observed when using select high-resolution and high refresh rate displays on Radeon™ RX 7000 series GPUs.
Certain virtual reality games or applications may encounter suboptimal performance or occasional stuttering on Radeon™ RX 7000 series GPUs.
Application crash may be intermittently observed while playing RuneScape™ on some AMD Graphics Products, such as the Radeon™ RX 5700 XT.
Application crash or driver timeout may be observed during playback of AV1 video content using DaVinci Resolve™ Studio.
Intermittent corruption may be observed after switching windows while play Nioh 2™ on some AMD Graphics Products, such as the Radeon™ RX 6800 XT.
The WHQL-certified AMD Adrenalin Edition 23.5.1 driver can now be upgraded via the Radeon Settings app on Windows. Anyone looking for a standalone download link to install it directly can find the driver link on its release notes page here.