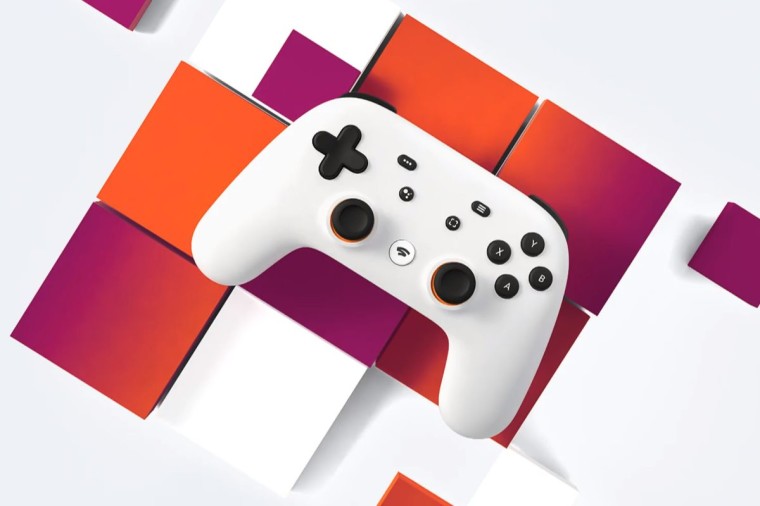 Google Stadia initially launched in November 2019 and was well-received by gamers. However, in the weeks that followed, it became clear that the service didn't perform as advertised. The main complaints I heard were that the input lag made some games unplayable and how certain titles weren't rendering at 4K resolution.
Stadia offers a free tier that allows you to play any game you've purchased at 1080p resolution and 60 frames per second (FPS). However, if you upgrade to Stadia Pro for $9.99 a month, you can stream your titles at 4K resolution with enhanced audio. You also get a handful of games for free every month. You have access to them as long as you have an active subscription.
Stadia has seen a steady stream of AAA and indie games over the years, but where does it stand in March 2022? I tested out a number of games across Xbox Series X and paid Stadia Pro to see how they compare. The titles were streamed to a Sony X85J 4K TV. Keep in mind that Google recommends a minimum 10 Mbps connection to stream Stadia. However, if you want a 4K picture, you'll need 35 Mbps.
---
Assassin's Creed Origins
In contrast to the modern Assassin's Creed Valhalla, Assassin's Creed Origins still runs at 30 FPS on Stadia. Unlike Far Cry 6, the third-person perspective makes it playable at 30 FPS. Since the game still runs at 30 FPS on Xbox Series X and PS5, it's hard to really feel a difference between the cloud or local versions.
Assassin's Creed Valhalla: Dawn of Ragnarök
Assassin's Creed Valhalla: Dawn of Ragnarök features two modes on Stadia. You can either play it as 30 FPS with higher-resolution visuals, or 60 FPS with decreased resolution. Since input lag doubles if you cut the frame rate in half, I'd recommend sticking to 60 FPS. It's an incredibly responsive experience that feels exactly the same as playing on a home console. Plus, the new expansion is more focused than the clumsy open world of the original.
Chorus
Chorus is another win for Stadia. The game runs at a locked 60 FPS and again features incredibly responsive controls. While there's slight input lag when you compare it to Xbox Series X, it doesn't harm the gameplay at all. You can easily target and shoot enemies from your spacecraft.
Cyberpunk 2077
Cyberpunk 2077 is an oddball. While it features 30 and 60 FPS modes on Stadia, both suffer from very high input lag making the game unplayable on the service in my opinion. Aiming is almost impossible from our testing on a TV and tablet. Cyberpunk 2077 is a first-person shooter and it needs precise controls unless you equip some in-game upgrades to your weapons. For this reason alone, I wouldn't recommend picking up Cyberpunk 2077 on Stadia.
Destiny 2: The Witch Queen
Destiny 2 was one of the earliest titles available on Stadia. In 2022, it's an even better experience because the input lag has been reduced further. Since it's another fast-paced shooter that requires precise controls, a 60 FPS presentation is important and the game sticks to that even during chaotic scenes. Even if you're playing with a Bluetooth-connected controller, there's hardly any perceivable input lag.
Far Cry 6
Far Cry 6 only appears to be running at 30 FPS on Stadia. This is in contrast to what you find on Xbox Series X and PlayStation 5 (PS5). The new consoles manage to push the game up to 60 FPS, which is necessary in a hectic shooter like this. Due to the 30 FPS presentation, it's a clunky experience on Stadia and next-generation machines offer a vastly superior alternative.
Hitman 3
Hitman 3 is a joy to play on Stadia. It runs at a smooth 60 FPS and looks incredible. Out of all the games I tested, it probably features the lowest input lag. It's clear that developer IO Interactive put in a lot of effort to make sure Hitman 3 was the best it could be on the service.
Judgment
Judgment also runs at a smooth 60 FPS on Stadia. The title is a third-person action game and those work the best on the service based on my testing. If you're playing at lower difficulty settings, you don't need a lot of precise inputs. Even with the on-screen touchpad, Judgment runs extremely well on Stadia.
Outward
Outward is an intense third-person survival game that features tough combat and a lot of scavenging. Like many other games out there, Outward hits 60 FPS on the service. This results in a responsive experience that's way better than the 30 FPS presentation offered on the original Xbox One.
Rage 2
Rage 2 was almost unplayable when Stadia first launched even though it ran at 60 FPS. It featured horrendous input lag, making targeting almost impossible. Luckily, that's improved since then, but it's still not as precise as many gamers will like. For this reason, I'd recommend picking up Rage 2 on a dedicated home console for the best experience.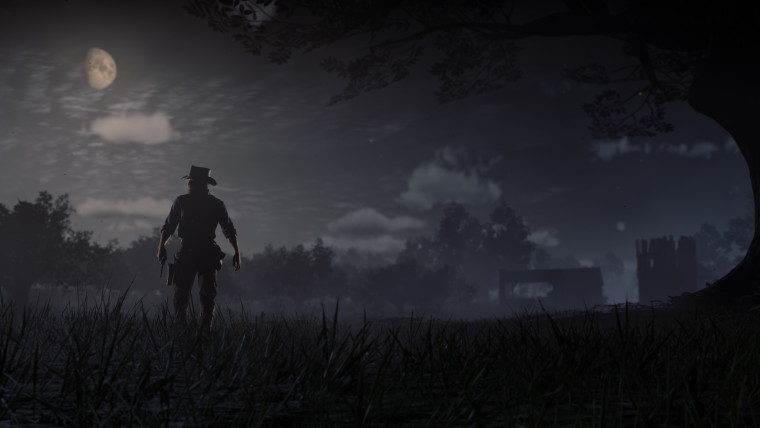 Red Dead Redemption 2
The game runs at 60 FPS on the subscription service. Since the next-generation patches for Xbox Series X|S and PS5 are still in development, this is the only way to play Red Dead Redemption 2 at 60 FPS on a "console". You can use a service like Shadow, but Stadia offers lower input lag and features optimizations you can't get on the virtual Windows 10 machine.
Shadow of the Tomb Raider
Shadow of the Tomb Raider is another third-person action game that runs really well on Stadia. It's locked at 60 FPS on the service and it's a joy to play. Even aiming is precise. It seems like the developer put in some work to counteract the input lag.
---
Overall, many games feature 60 FPS performance on Stadia, and they're responsive experiences, but there are some unexpected disappointments in there. Whether a game will run well on Stadia is still on a case-by-case basis to be honest.
In order to minimize input lag, I would recommend using a Stadia Controller because it directly connects to Google's servers. Even milliseconds can make a difference in the feel of a title. Stadia is definitely playable with other controllers that connect to your TV or mobile device via Bluetooth, but you'll notice a difference with the Stadia Controller. All of your actions are a little bit more responsive.
While Stadia is great to play mostly last-generation games, it struggles to offer the frame rates Xbox Series X and PS5 hit nowadays. There are many titles that run at 120 FPS — even Destiny 2 multiplayer — on Xbox Series X and PS5. Stadia needs an answer to this. Hopefully, the next-generation of the service is being developed by Google. Stadia has definitely improved since 2019 and the reduction in input lag is evident. I hope that it's a product the company continues to support and reiterate in the years to come.