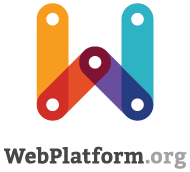 Microsoft, along with a ton of other tech and Internet companies, have worked together to form a series of standards for websites under the World Wide Web Consortium (W3C). Today, many of those companies have joined forces to launch a new website that will serve as a center of information about those standards.
The site is called WebPlatform.org and besides Microsoft the list of companies include the usual suspects: Apple, Google, Mozilla, Facebook, Opera, HP, Nokia and Adobe. In a post on its official blog, the site's organizers state that web designers and programmers have had to go to a number of different sources in order to keep up with the latest information about web programming standards. The blog states this new site is supposed to change all that. It says in part:
WebPlatform.org will have accurate, up-to-date, comprehensive references and tutorials for every part of client-side development and design, with quirks and bugs revealed and explained. It will have in-depth indicators of browser support and interoperability, with links to tests for specific features. It will feature discussions and script libraries for cutting-edge features at various states of implementation or standardization, with the opportunity to give feedback into the process before the features are locked down. It will have features to let you experiment with and share code snippets, examples, and solutions. It will have an API to access the structured information for easy reuse. It will have resources for teachers to help them train their students with critical skills. It will have information you just can't get anywhere else, and it will have it all in one place.
The blog adds that WebPlatform.org is still in development and that it will be asking members of the web development community to help with expanding the site and improving its features.
Microsoft has been a major contributor to web programming standards. Recently, the company submitted a proposal for a new website standard, Pointer Events, to the W3C for its consideration.
Source: WebPlatform.org | Image via W3C