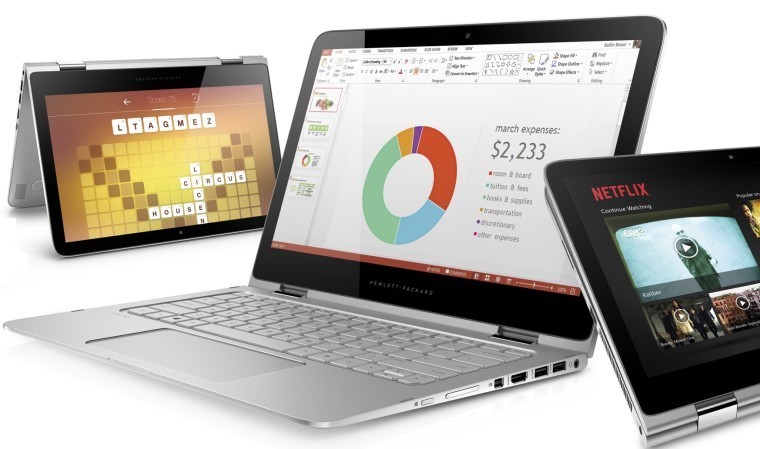 PC shipments crashed in 2015's holiday quarter, with sales dipping by more than ten percent worldwide compared to the same period in 2014. The year as a whole did not fare much better with overall shipments declining below 300 million units sold, a first since 2008, and figuring as the worst decline to the industry on record.
The launch of Windows 10 did little to stem the recent trend of decline that's had the PC industry in its grip for the last few years. In fact, many would argue, the launch of Windows 10 was a direct contributor to the smaller volume of sales in 2015, with it being a free upgrade that could prolong a device's life.
PCs also continued to face stiff competition from smart devices like phones and tablets, albeit this had a smaller effect than in previous years with those markets slowing down as well. However, IDC's data, on which this report is based, does not count detachable tablets, or 2-in-1 devices, as regular PCs. If those numbers were to be added in the overall decline for 2015 would come in at -7.5%.
Interestingly enough, the biggest contributing factor to the declining PC sales for 2015 seems to have been the global economy itself. With slowdown and devalued currencies in major markets like EMEA, Japan, China and India, coupled with surplus inventory from Windows 8.1 devices, sales were very slow to pick up this holiday season.
As for how individual companies are doing in the market, the picture hasn't changed in any major way for the past few quarters. Lenovo has continued to be the top PC manufacturer for all of 2015, accounting for more than 20% of the whole market. HP came in at number two with Dell rounding up the top three. Meanwhile Apple and Asus are effectively tied for 4th place, with Apple continuing to see strong sales for its premium devices and increasing its market share to 7.9%.
Still, not everything is doom and gloom for the PC industry, as sales are expected to pick up significantly in the second half of 2016. Consumer interest for the new Windows 10 hybrid devices seems to be growing, with many expected to make a move to purchase after having skipped one or two generation of devices. The enterprise also seems like a fertile market, with many companies getting ready to transition to Windows 10 and bolster Microsoft's adoption rates further.
With this also being "the year of VR", which oftentimes requires a new PC, as well as the year Skylake CPUs and new Pascal GPUs come to market, 2016 may very well prove to be PC manufacturers' comeback moment.
Source: IDC