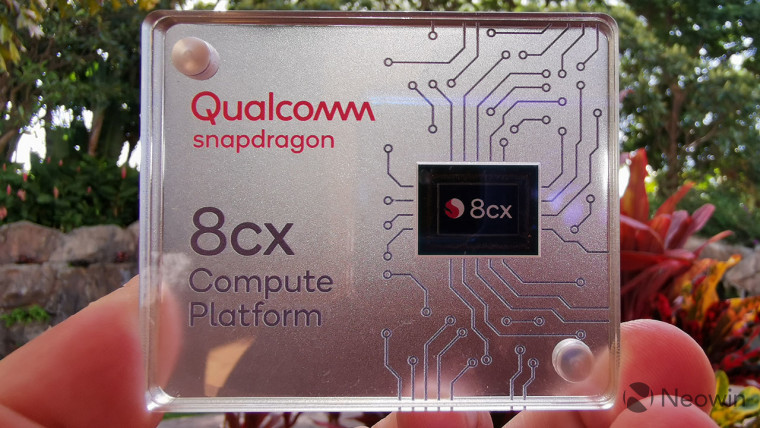 It's been a while since Qualcomm produced a major upgrade for its compute platform. The first Snapdragon 8cx was introduced in December 2018. Being built from the ground up for PCs, it was a massive improvement over the Snapdragon 850, which was also a big improvement over the Snapdragon 835.
So when the Snapdragon 8cx Gen 2 was introduced last September, it was a bit disappointing to Windows on ARM fans, as it was just an overclocked Snapdragon 8cx, similar to Microsoft's SQ1 processor. The reason that Qualcomm did it was to shorten the time from announcement to shipping, although Acer's new Spin 7 still hasn't arrived.
It stands to reason that the Snapdragon 8cx Gen 3 is a more significant upgrade, and we've already seen leaks. But now, benchmarks are showing up on Geekbench's website, as spotted by NotebookCheck. The results are, well, better than the Snapdragon 8cx Gen 2.

As you can see, the benchmark scores show a significant improvement over Qualcomm's previous products, but they're still well behind products from its rivals, Intel and Apple. It's also worth noting that both Intel Tiger Lake and Apple M1 have been out for a little while now, so even if Qualcomm ships soon, its competitors should have product refreshes on the way.
To give Qualcomm the benefit of the doubt, it's worth noting that Geekbench only tells a small side of the story. The benchmarking tool only tests the CPU, and there's a lot more that goes into a system on a chip, so it's not testing the Adreno GPU, Qualcomm's AI Engine, and so on.
There's an even more important side to this story. If Qualcomm releases the Snapdragon 8cx Gen 3 this year, it's not even the one that's supposed to compete with Apple. Just last week, the firm completed its acquisition of Nuvia, a company that's going to give it the tools to make its own custom chipsets like Apple does. In fact, Qualcomm hasn't even been shy about the fact that Nuvia is going to be its toolbox for that, and those first products aren't going to start shipping until the second half of next year.
In short, the Snapdragon 8cx Gen 3 looks to be a significant improvement, but the Snapdragon 8cx Gen 4 could be the real breakout product.