Earlier today, the Raspberry Pi Foundation unveiled the Pi 2, the latest version of its ultra-low-cost micro-PC, designed for tech enthusiasts and a new generation of developers and 'bedroom programmers'.
Perhaps the most surprising part of the announcement was that the new $35 device will be available with a free Windows 10 license, as the Foundation has teamed up with Microsoft to offer a specialized 'Internet of Things' variant of the new OS with the Pi 2.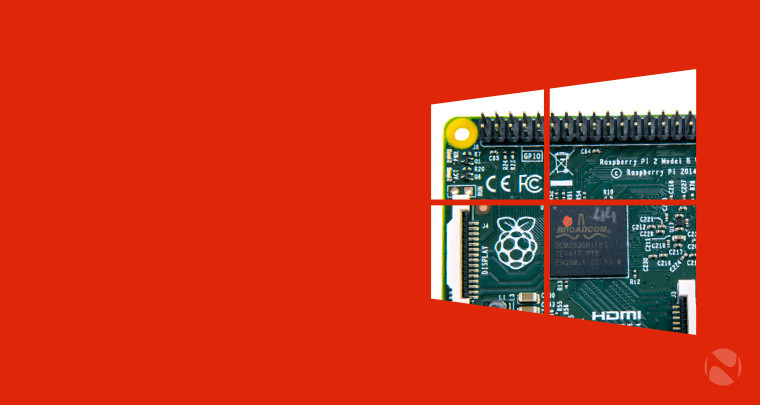 ?Earlier versions of the Pi only supported ARM v6, but the Pi 2 supports the newer ARM v7 instruction set and architecture. This added support means that the new hardware can now play nicely with Windows, which didn't run on v6.
Eben Upton - CEO and founder of the Foundation - told The Register today that its collaboration with Microsoft came together fairly naturally. "In terms of whether we approached Microsoft, or Microsoft approached us, I don't think it was either," he explained. "I think it was a conversation in a bar. We've had a very good relationship with them for a long time, and it was just, we can do this now with ARM v7, let's do it."
But there's more to it than just the technical side of things. As Upton explained, users have been demanding Windows support for the Pi for a while: "We've had people queuing up and saying they want Windows, the whole time."
He added: "I think there's a sense that 'you're a real PC' if you run Windows." This impression certainly aligns with Microsoft's corporate vision of 'empowering' users by providing the products, services and tools to help them be productive and creative.
Microsoft may well be reassured that even on the most basic $35 hardware, customers are demanding Windows to help them get more done - and there will surely be a few smiles among Microsoft staff over the assertion that the device just isn't a 'real PC' without Windows on board.
Hit the source link below to read the full interview, as Upton goes on to discuss IoT app support, as well as more of the advantages that Microsoft's product ecosystem offers, including Azure cloud services, APIs and Visual Studio, and the humorous admission that he may have "drunk an enormous amount of [Microsoft] Kool-Aid".
Source: The Register