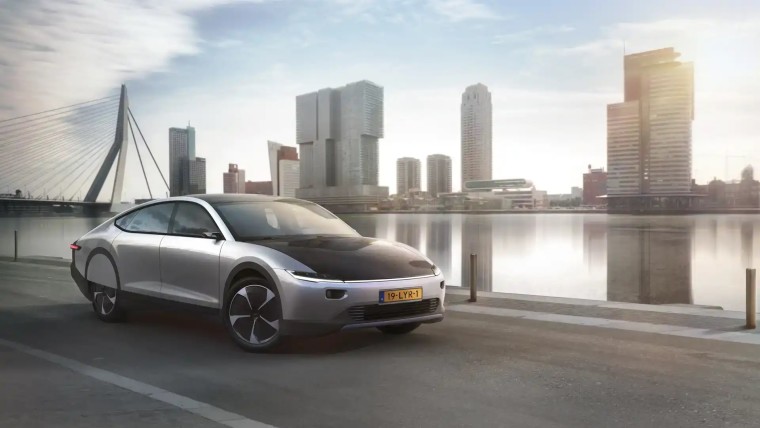 Electric vehicles (EVs) have been quickly growing in popularity, thanks in no small part to the efforts of Tesla, which not only makes electric cars but also focuses on improving the driver experience in a number of ways through software updates. But Tesla isn't completely without competition, and now a Dutch company called Lightyear has unveiled (via TechCrunch) what could be one of the more interesting takes on the EV concept, with a solar-powered car that's focused on efficiency.
Called Lightyear One, the new car is designed to rely less on the grid of existing electric car chargers, and it does so in two ways. First, the hood and the roof of the car are fitted with solar panels which sit flush on the body of the car, allowing it to generate electricity using sunlight. Of course, the amount of sunlight you can get varies around the world, but Lightyear offers a tool that lets you see how much range you can get from the solar panels in cities around the world. In New York, for example, Lightyear expects you'd be able to get 70 days of worry-free charge in a year, assuming that you drive 20.000 km per year.
But the solar panels alone aren't what gives the Lightyear One this kind of range. The company says it designed the car to be very efficient in its energy use, thanks in part to small custom-built motors that act directly on each of the wheels, reducing wasted energy while moving. This efficiency should get you more range per kWh, according to Lightyear, so you should be able to get 400km of travel distance from a night of charging at home, once again reducing reliance on dedicated chargers. Of course, you can still use those chargers to top up more quickly when needed. On average, a WLTP cycle should get users around 725km of travel distance, and Lightyear promises at least 400km in the winter.
Lightyear claims that it's already sold 100 of its cars, though production isn't set to start until at least the beginning of 2021. The company is opening up around 500 more slots for pre-orders for the initial batch of vehicles, but you'll need to pay €119,000 (roughly $136,000) in order to get your unit.