Today's highlighted deal comes via our Online Courses section of the Neowin Deals store, where you can save 97% off this 2022 Complete Raspberry Pi & Arduino Developer Bundle. Nine lifetime courses and 61 hours of content on everything Raspberry Pi! Learn the basics and dive into hands-on coding and programming.
This bundle consists of the courses listed below:
Raspberry Pi & Arduino: The Next Level
Make Your Raspberry Pi Communicate with Arduino & Build More Apps Around This Bridge

ROS2 for Beginners
Master the Key ROS Concepts to Create Powerful & Scalable Robot Applications

Learn ROS2 as a ROS1 Developer & Migrate Your ROS Projects
Create Complete ROS2 Applications & Migrate a ROS1 Code Base in ROS2

Raspberry Pi For Beginners: Complete Course
Build Amazing Projects with Raspberry Pi 4 Using Python 3, GPIOs, Flask & More

Arduino for Beginners: Complete Course
Master Arduino Starting from Zero — Learn with Hands-On Activities & Many Arduino Projects

Arduino OOP (Object Oriented Programming)
Learn How to Use OOP with Arduino Through a Step-by-Step Project

Practical Python: Learn Python 3 Basics Step-by-Step
Get Started with Python 3 by Getting On-Hand Lessons & Practices of the Basics

Practical C++: Learn C++ Basics Step-by-Step
Get Started Quickly with C++: Only Hands-On Lessons & Practice to Master C++ Basics

Practical Linux Command Line: The Basics You Really Need
Get a Strong Linux Command Line Foundation Quickly in Just a Few Hours
Here's the deal:
The 2022 Complete Raspberry Pi & Arduino Developer Bundle normally costs $1,800, but can now be yours for just $39.99, for a limited time, that's a saving of $1,760.01 (97%) off! For specifications and instructor info please click the link below.
Get the 2022 Complete Raspberry Pi & Arduino Developer Bundle for $39.99
---
Not for you?
That's OK, there are other deals on offer you can check out here or the below offer.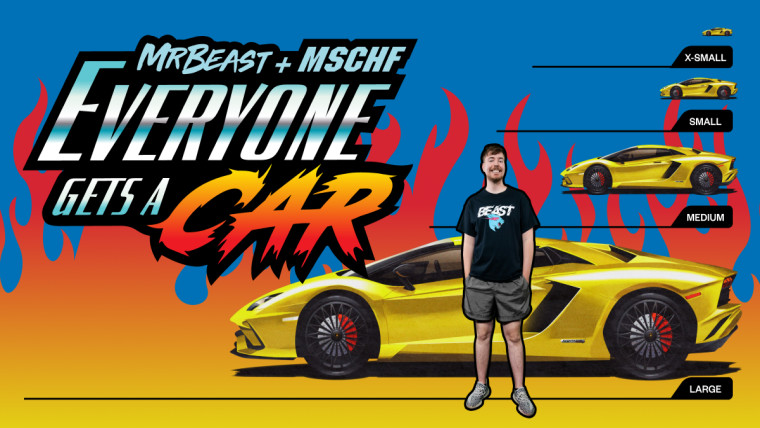 EVERYONE GETS A LAMBO… BUT WHAT SIZE LAMBO? The Catch is You Won't Know if You'll Receive a 1/64 Diecast, Remote Controlled, Ride'On, or the Full-Sized Lambo
Get MrBeast + MSCHF Everyone Gets A Car for $35 (3- and 5-pack offers also available)
Neowin Deals · Free eBooks · Neowin Store
Disclosure: This is a StackCommerce deal or giveaway in partnership with Neowin; an account at StackCommerce is required to participate in any deals or giveaways. For a full description of StackCommerce's privacy guidelines, go here. Neowin benefits from shared revenue of each sale made through our branded deals site, and it all goes toward the running costs.