The world is still a long, long way from enjoying ubiquitous 4G LTE network coverage, but that's not stopping the mobile industry from pushing ahead with plans to develop the next generation of connectivity. With the exception of small scale deployments for hyper-local testing, there are no 5G networks yet, but research is continuing around the world to push the limits of mobile connections.
Last year, Samsung researchers announced that they had made significant progress in their 5G efforts, registering mobile speeds of up to 7.5Gbps while stationary, and up to 1.2Gbps while in a vehicle moving at 110kph.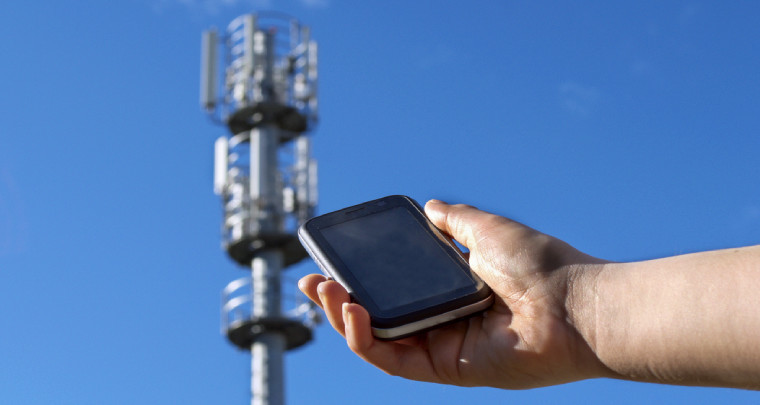 But researchers at the UK's University of Surrey have completely blown away everyone else in the 5G space, achieving record-breaking connection speeds of up to 1Tbps (one terabit per second). To put that into context, 1Tbps is around 60,000 times faster than current real-world 4G LTE speeds.
The university is home to the 5G Innovation Centre (5GIC), and its director, Professor Rahim Tafazolli, explained to V3: "We have developed ten more breakthrough technologies, and one of them means we can exceed 1Tbps wirelessly. This is the same capacity as fiber optics but we are doing it wirelessly."
These breathtaking speeds have so far only been achieved "in lab conditions" over a distance of 100 meters. But larger scale outdoor trials are expected to begin next year, with public demonstrations of the technology anticipated in the first half of 2018.
But higher speeds are not the only target for the 5GIC's research teams, as Tafazolli explained: "We don't know what applications will be in use by 2020, or 2030 or 2040 for that matter, but we know they will be highly sensitive to latency." The 5G standard is expected to be in use for around 20 years, so these longer-term considerations are crucial for researchers.
He continued: "We need to bring end-to-end latency down to below one millisecond so that it can enable new technologies and applications that would just not be possible with 4G".
London is likely to be among the first cities in the world to benefit from next-gen 5G networks. Speaking last July, the Mayor of London, Boris Johnson, described 5G as an integral part of the city's long-term infrastructure plan, adding that London would be collaborating with the 5GIC on research and, ultimately, deployment.
Source: V3 | Hand with phone image via Shutterstock