UK-based ISP Virgin Media currently supplies its customers with a router-modem combo called the Superhub. It wasn't too long ago that it launched the Superhub v2, and only very recently started offering the Superhub 2ac.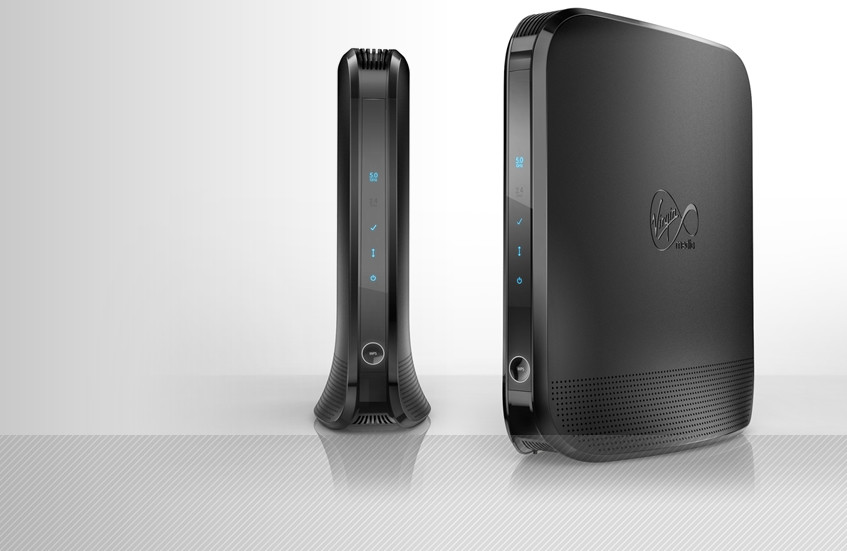 There weren't too many differences between the Superhub v2 and the Superhub v2ac - apart from the ac version supporting ac WiFi connections, as well as offering better support for games consoles, such as Xbox One, following several firmware issues.
Regardless of those recent launches, it appears that Virgin Media is pressing ahead with its Superhub v3. It is already inviting customers to a hardware trial, in which chosen customers will be able to trial out the new piece of kit ahead of release, in order to ensure compatibility with devices, and test out the overall functionality.
More interestingly however is that Liberty Global, the parent company of Virgin Media, were recently at an event in Amsterdam in which they showed off several new devices, one of which was called the Connect Box and sported a Virgin Media logo, seemingly showing the all-new upcoming router-modem combo.
Some of the features that are rumored to be included with the Superhub v3 are as follows:
4 x 1000Mbps LAN (it is possible one of them will be WAN)
2 x Telephone Ports
Coaxial Connector
On/Off Switch
DOCSIS 3.1 Support
Remember: none of this information has yet been officially confirmed, so do take it with a pinch of salt.
The Superhub v3 surely looks set to be an interesting device, although the more interesting part will be how it performs on WiFi. As it is an ISP-supplied router-modem, most customers are likely to use it with WiFi devices, compared to more heavy Internet users who tend to use Ethernet connections.
A large number of Virgin Media customers will surely be hoping for better compatibility with Xbox One, after numerous firmware issues. Examples of such can easily be found in their Gaming forum support section.