The launch of Windows Phone 8 saw the announcement of a new generation of handsets, consigning a fairly lacklustre set of earlier devices to the past, with the news that those phones would not be upgradable to the newest version of the OS. The range of manufacturers offering the latest Windows Phone 8 handsets remains small; so far, just HTC, Samsung, Huawei and Nokia have launched such devices.
Despite arriving relatively late to the Windows Phone party, Nokia has quickly established itself within the ecosystem by becoming the biggest fish by some margin in Microsoft's tiny mobile pond. Its earlier handsets were something of a mixed bag, but its new Windows Phone 8 flagship, the Lumia 920, has asserted itself as a worthy contender in the broader smartphone market, helped in no small part by its formidable camera.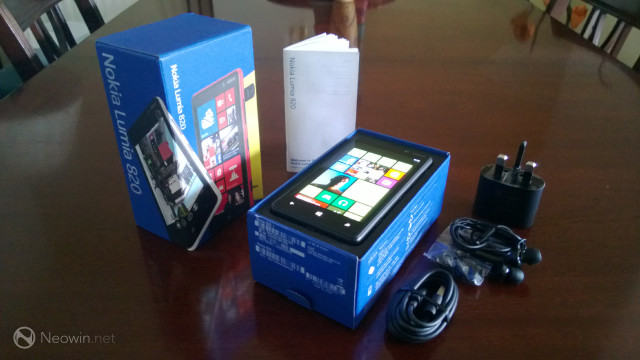 With the 920 commanding so much attention, it's been easy to overlook the other Windows Phone 8 handset that Nokia first announced alongside its range-topper. The Lumia 820 sits below its bigger brother in the range, but it still has plenty to offer. While it has the same dual-core processor as the 920, numerous features set it apart, from exchangeable colour shells and microSD card support to its vibrant AMOLED screen and removable battery.
The Lumia 820 exists because, in Nokia's words, "not everyone needs the power of the Lumia 920". The company also describes the 820 as its "most versatile Lumia" – but has Nokia done enough to make the device compelling in its own right, or will it leave you yearning for bigger and better things?
The Lumia 820 serves up a pretty decent plate of specs, matching the 920 with its 1.5GHz Snapdragon S4 processor and 1GB of RAM. There's a pretty stingy 8GB of onboard storage, but with that microSD slot and support for cards up to 64GB, it's an issue that's easily resolved for those who need more space. Windows Phone 8 doesn't support app installation on microSD cards though.
Up front, you'll find a vibrant 4.3" AMOLED screen featuring Nokia's much-touted ClearBlack technology, along with a front-facing VGA (640x480px) camera. Around the back, you'll find an 8MP shooter, though it features none of the PureView witchcraft and magic that the 920 boasts.
You also won't find wireless charging support out of the box. In the UK, all 820s come with a wireless charging shell included – but you'll still have to buy the wireless charger itself. In other markets, you'll have to pay up for both the shell and the charger if you want to take advantage of that feature. 
Let's have a look at the specs in depth: 
Dimensions
123.8 x 68.5 x 9.9mm / 160g
Connectivity
GSM 850/900/1800/1900
WCDMA 850/900/1900/2100
LTE 800/900/1800/2100/2600 
Wi-fi 802.11 a/b/g/n 
Bluetooth 3.0
NFC
A-GPS / GLONASS
microUSB
microSIM
3.5mm audio port
Display
4.3" ClearBlack AMOLED 
WVGA resolution (800x480px)
217ppi pixel density
Processor
Qualcomm Snapdragon S4 MSM8960
Dual-core 1.5GHz CPU
Graphics
Adreno 225 GPU
RAM
1GB
Storage options
8GB local storage
microSD slot (supports card sizes up to 64GB)
7GB online storage via SkyDrive
Camera
8MP rear camera with Carl Zeiss lens
LED flash
1080p video recording
VGA front-facing camera 
Battery
1650mAh removable battery 
Up to 360 hours standby time (2G/3G)*
Up to 8.1h 3G talk time; up to 15.4h 2G talk time*
Qi wireless charging through optional accessories
Operating system
Windows Phone 8 (Portico update now rolling out to handsets)
Launch date
November 2012
* Manufacturer's claims
While the Lumia 920 recycled many of the design themes that Nokia used in its 800 and 900 models (which were themselves borrowed from the MeeGo-powered N9), the company took a different direction with the 820. The result is a handset that looks like an awful lot of other devices out there, especially in the all-black configuration of the review unit that Nokia provided to us.
Unremarkable it may be, but it's not unattractive. The front is dominated by a single, flat sheet of glass which extends evenly to each of the handset's rounded corners. The capacitive back, Start and search buttons are well spaced from each other, and evenly placed between the bottom of the display itself and the lowermost edge of the glass. You'll also find the front-facing camera and sensors up top, nestled between the earpiece and the Nokia logo.
Along the edges, what you'll find is standard Windows Phone fare. At the top, a 3.5mm headphone jack sits off-centre (above the Nokia logo); at the bottom, you'll find a centred microUSB port with a single speaker alongside; down the right edge, there's the familiar volume, power/lock and camera buttons. The buttons themselves are built into the rear shell of the device.
Nokia's interchangeable shells are an interesting take on the concept of protective covers for your phone. Where covers for other devices slip over your handset, the whole reverse of the 820 is effectively one big protective cocoon, a sturdy piece of polycarbonate plastic that can be removed, should you feel in the mood to flaunt your phone in a different colour, for example. In addition to the black shell that you see here, there are a further six colour options: white, red, yellow, purple, grey and the ever-popular cyan.
Nokia has made this an even more appealing prospect with its recent announcement allowing users to 3D-print their own custom shells for the 820. After downloading the 3D-Printing Development Kit files, you can create your own unique design for your shell, and then take it to a 3D printer for production.
Frankly, though, swapping the shell isn't something you're going to want to do very often. Removing the shell is a bit of a frustrating experience, which involves sliding a nail down the minute gap between the main phone unit and shell, and then bending the cover away from the phone itself, while hoping that the damned thing doesn't fly out of your hands. Xpress-On Covers, this ain't.
You will need to remove the shell to access the SIM card and microSD card slots though, which sit underneath the battery, which seemed somewhat loose and eager to jump out of its trough. The removable battery is useful though, especially if you work your smartphone hard; the ability to switch batteries on the go will be a welcome feature for many who are always on the move.
Pick up the device for the first time and you may be surprised by how heavy it is. The 920 has been widely mocked for its weight, but its 185g isn't that much more than the 820, which weighs in at a pretty hefty 160g. After handling an iPhone 5 (112g) or even the Windows Phone 8X, HTC's WP8 flagship (130g), the greater weight of the 820 is certainly noticeable.
It's hard to understand why the 820 weighs so much alongside the competition, and Nokia shouldn't be forgiven too easily for not trying harder to bring the weight down at a time when its rivals are all working towards thinner and lighter devices. That said, it's something that you get used to very quickly – but many smartphone buyers may never get that far with it, perhaps put off by that weighty first impression in those brief moments of exploration in a retail store.
Despite this, the handset is very comfortable to hold, and to use. Its 4.3" display offers a near-perfect balance between being able to use the device one-handed without over-stretching your fingers and having a decent amount of space to use while browsing the web or working with documents. I often found it more comfortable to use the 820 one-handed than the 4.5" display of my 920; the 820's display is fractionally smaller, but in my experience, it made a positive difference in terms of usability.
Let's not beat about the bush here. It's a huge disappointment that Nokia elected to cheap-out with a low-resolution display on the 820. Given that the screen is 4.3-inches, it's pretty unforgivable to serve up a WVGA (800x480px) resolution, particularly on a handset that doesn't cost much less than a Samsung Galaxy S III or HTC's One X and Windows Phone 8X, all of which offer HD displays and a good deal more onboard storage in lighter, sleeker packages.
Equally frustrating is the fact that Nokia stopped short of including Corning Gorilla Glass on the 820. I could understand this not being added to a much cheaper device like Nokia's own Lumia 620 (which we'll be reviewing shortly - check out our unboxing video), but on a handset at the 820's price point, it's a very unwelcome decision, particularly when similarly priced devices offer this valuable protection. You'll want to make sure you don't keep it in a pocket with your keys or let it sink to the bottom of a messy bag.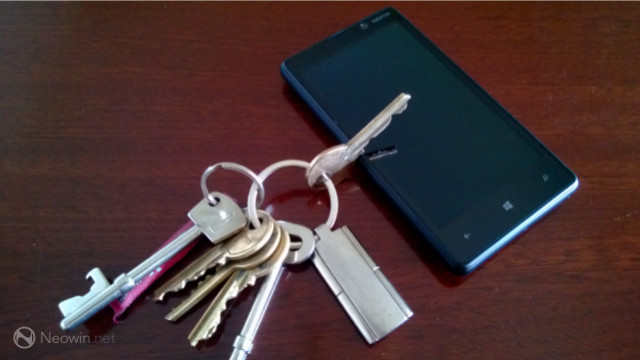 Unlike the 920's PureMotion HD+ IPS LCD, the 820 has an AMOLED panel featuring Nokia's much-touted ClearBlack technology. The screen offers exactly the kind of vibrancy in colours and intense contrasts that you would expect of an AMOLED, and it's a fantastic match to the Windows Phone interface, which 'pops' from the screen in a way that makes an LCD, even a very good one like that of the 920, appear dull in comparison.
Typically of AMOLED screens, the 820's display served up some much deeper and darker blacks than you would find on any LCD, although some of the whites occasionally seemed to take on some hints of blue. The viewing angles on the 820's screen are solid, although like most smartphone displays, its outdoor performance – especially in bright sunlight – was unremarkable, with a lot of reflection occasionally making it hard to properly view the screen. This only really became a significant problem when viewing the screen at an angle, which most users won't frequently do, unless sharing the screen with a friend, for example.
The automatic screen brightness sensor generally did a good job of calibrating the display to ambient illumination in most conditions, but I eventually switched to a permanent medium-brightness setting which worked well most of the time. We've not had a great deal of sunshine in London over the last few weeks, so direct sunlight issues haven't cropped up too often…
Ultimately, though, it's impossible to overlook the low resolution of the display. Even without close examination, it's easy to see imperfect circles on the App Bar icons at the bottom of the screen, or fuzzy, pixelated text even without magnification. The WVGA resolution would be unforgiving on a smaller screen, but at 4.3-inches, its shortcomings are all too obvious for those with a discerning eye. At 217ppi, the screen's pixel density falls well short of the magical Retina Display, and far behind the 332ppi of the 920.
But the fact is that outside of the bubble of the tech community, most users won't fixate on such minutiae. Those non-techie folks to whom I showed the 820's display commented more on how beautiful the colours appeared on it, how vibrant and intense it made photos appear. Several, including one iPhone 5 owner, thought it was in fact a HD screen, perhaps fooled by precisely that AMOLED lustre and sparkle that made them see beyond its imperfections. For many, if not most, this display will suffice, if not impress.
In routine usage, the screen was impeccably responsive to all taps and swipes with no hint of delay or lag, a testament to both Nokia's display and Microsoft's OS. It's this kind of no-nonsense performance that will keep users happy in day-to-day usage.
Another feature that many users will welcome in the real world is the ability to increase the screen's sensitivity to enable touch interaction while wearing gloves. While those in warmer climes will make little use of this feature, for those of us in towns and cities that endure bitterly cold days, it's a fantastic capability of the device, and in practice, it works extremely well. If you don't need this feature, it can be switched off to help extend your battery life.
The Lumia 820 runs Windows Phone 8. As mentioned at the top of this review, we've covered WP8 previously in our in-depth OS review, and I encourage you to give it a read if you want to find out more about its pros and cons. If you're still unsure about whether the OS is for you, I'd recommend reading my colleague Tim Schiesser's excellent overview of living with Windows Phone 8 over the last three months.
While Nokia hasn't made any substantive changes to the operating system itself, it does bring its own unique flavour in the form of various apps that are – for the most part – exclusive to its Lumia devices. Various apps are pre-loaded on the device, but all are available to download from a special 'Nokia Collection' section of the Windows Phone Store.
One of my favourites is Nokia Music, which you can find out more about in Media, further down this review. Another Nokia app I found particularly useful was City Lens. It's a bit like the Local Scout feature baked into Bing on all Windows Phones, but instead of offering results in list format, it provides the results in a more immediately local context.
Open up the app and select one of the category tiles; if you're holding the device horizontally, you'll see all of the local results directly on a map. If you then re-angle the device and hold it up vertically, it turns into an augmented reality app, engaging the rear camera and directly superimposing the results on a real-time view of what you're pointing the camera at.
If you're the kind of person that likes to explore – to find new restaurants, shops or places of interest – when you're out and about, City Lens will make you pretty happy. As with most such apps, you'll likely find that the quality and quantity of results will be best in major urban centres; certainly, the results that I discovered while using the app in and around London were excellent and never felt incomplete.
Another Nokia app worth mentioning is Trailers. As you've probably deduced, this serves up a pretty decent selection of the latest movie trailers, including titles such as Fast & Furious 6, World War Z, The Hobbit: An Unexpected Journey and Star Trek Into Darkness. The latest trailer for the new Trek movie – the 30-second teaser aired during the SuperBowl – appeared on the app the day after it was broadcast.
Beyond these examples, there's plenty more Nokia apps – from Nokia Maps and Nokia Drive, to camera 'Lenses' like Panorama and Cinemagraph, utilities like Transfer My Data and Ringtone Maker, and even games such as Words With Friends.
It's clear that Nokia sees the benefit of adding value to its Windows Phone proposition by offering a broad range of complementary software, and while few users will have use for every single one of these apps, the overwhelming majority will find at least one app that offers something genuinely useful or enjoyable. That these apps are made available free of charge makes the Lumia range as a whole even more compelling.
Even so, while Nokia's contribution on the app front is noteworthy, the Windows Phone platform continues to suffer from a lack of important apps. While there are now well over 120,000 apps (according to the Windows Phone Store) on the platform, so many of these are the usual stocking-fillers found in any mobile ecosystem – from useless apps that regurgitate feeds pulled from elsewhere to endless inferior clones of apps that already exist.
There's a good chance that your bank, your local movie theatre, your preferred airline or your favourite department store won't have a Windows Phone app yet – to say nothing of big-name examples like Dropbox, Pandora, Vine and (yes, I have to say it) Instagram that still haven't made it to the platform.
The platform is growing, and we're starting to see these gaps being filled, albeit slowly. But while Windows Phone remains the third or fourth platform for which big brands develop their apps, many potential buyers will, understandably, look elsewhere.
The Lumia 820 packs the same Snapdragon S4 MSM8960 chipset as its 920 sibling, including a dual-core 1.5GHz CPU and Adreno 225 GPU, along with 1GB of RAM – and just like its big brother, this handset is no slouch.
The result is a handset that breezes through the operating system and its apps more or less effortlessly. Only once did the OS stutter mid-animation, as the Start screen's tiles hesitated to form up shortly after playing a round of Shuffle Party; the pause was brief (less than a couple of seconds), but it was noticeable. With the rest of my experience navigating the OS on the 820 being flawless, I'll give the handset the benefit of the doubt and attribute that one-off glitch to a minor GPU hiccup.
Connectivity options on the handset are strong, with pentaband 4G LTE support (800/900/1800/2100/2600MHz), WCDMA (850/900/1900/2100MHz) as well as GSM (850/900/1800/1900MHz), while 802.11a/b/g/n wi-fi, Bluetooth 3.0 and NFC (referred to throughout Windows Phone as 'tap to send') are also offered. While I wasn't able to test the device on 4G, it performed well enough on 3G - in a speed test that I conducted at home (where signal strength with my carrier is typically less than stellar), it consistently achieved between 3 and 3.5Mbps downstream and close to 1Mbps up.
This may not seem remarkable, but bear in mind that on my "unlimited" tariff, T-Mobile caps speeds at 4Mbps down and 1Mbps; in that context, the 820 was actually doing a pretty good job, and frequently succeeded in achieving better speeds from the same location than my 920. 
I tried sharing a picture via NFC between the 820 and 920; it wasn't exactly a seamless experience. It took over a dozen attempts at tapping the two devices together before they finally performed the handshake that allowed me to send the pic from one to the other. Once the connection was made, it was as easy as pie to proceed from there, but the headache of trying to get the frickin' gadgets to talk to each other was more hassle than it was worth.
Call quality was about as good as could be expected of a modern smartphone; I rarely found the need to crank the in-call volume up to the max, except when in a packed bar or standing outside as a howling gale swirled around me, and the clarity of the other person's voice was never lacking. I also found that the 820 had an uncanny ability to retain cellular signal when other devices on the same network – including a Samsung Galaxy S III and my own Lumia 920 – were left frantically clawing for a connection.
Connecting to wi-fi networks often took a bit longer than expected; where other Windows Phones and Android handsets quickly connected to my home network, for example, the 820 sometimes took a couple of seconds longer. This was particularly annoying when I left the handset unattended for a couple of minutes and the screen would timeout; each time I switched it back on, it would require another lengthy reconnection cycle to the network.
The Portico update will resolve this issue as it continues to roll out to Windows Phone 8 handsets; unfortunately for me, the carrier-unlocked device that Nokia supplied for review didn't receive the update while it was with me, but at least other users won't have to endure this hassle in the future, as the update will support a persistent wi-fi connection under the lockscreen.
But in all other respects, the performance of the device was exemplary. Media playback was smooth and unhindered, while games never struggled or stuttered. That said, when it comes to games, there's not really anything in the Windows Phone Store today that pushes devices anywhere close to their limits, so it's unsurprising that the chipset kept up with the relatively tame demands of what's currently available.
It's inevitable that many will wish to draw comparisons between the main camera on the Lumia 820 and that of its 920 stablemate. Let me start by telling you what you already knew: the 820's camera isn't as good.
That bombshell will surprise pretty much no-one, given the extraordinary amount of technology packed into the 920's PureView camera, but if we set those comparisons aside, the 820 shows itself to have a decent shooter in its own right.
The camera sits in a cut-out, slightly recessed from the phone's outer shell. That mild indentation proved a bit problematic, easily accumulating pocket fluff after a day in my jeans or in my bag. Indeed, that recessed protective panel seemed to require far more cleaning than most smartphones I've used.
Below that glass panel sits the 8-megapixel sensor of the camera itself, featuring a familiar Carl Zeiss lens that has become synonymous with Nokia, and is capable of Full HD (1080p) video recording and taking 3264x2448px still shots.
Outdoor snaps produced some good quality shots, although while the range of colours captured is impressive, the colours themselves often appeared a bit 'warmer' than the reality. Even so, the camera generally managed to pick up a good deal of detail, although some shots with objects at various depths served up mixed results, with objects in the distance often appearing rather fuzzy. Sometimes, it required two or three attempts to get the right result; other times, the camera managed to grab a great snap the first time around.
Some outdoor shots suffered when light became a bit more limited. In this shot, the scene appears darker than it actually was, so although there's some good detail exposed, the overall contrast suffered, making it hard to see the rather cross-looking duck on the bank by the lake.
...while in this shot, the camera somehow made the scene appear lighter than it actually was, but at the expense of quality - much of the detail is lost further back, with the leaves and trees appearing rather fuzzy. 
The camera excelled in close-up shots with details being exposed well and in focus. The camera app allows you to tap on the screen to select an object to focus on. 
Using a plant on my windowsill, I first tapped on the plant to make it the focus of my shot, which captured an excellent amount of detail both of the plant and the contents of the plant-pot, while the grounds and other buildings around were nicely blurred in the background.
I then reversed this, by tapping on a tree in the background while still aiming the camera at the plant; the resulting shot perfectly focused on the outdoor scene, with the much closer plant moving out of focus. Very pleasing.  
In low light conditions, the camera was less remarkable, although pretty much on par with the majority of shooters found in smartphones in the same price range. Here, a comparison with the current smartphone leader in low-light, the venerable Lumia 920, seems less unfair. 

In this sample shot, the 820 struggled to capture anything other than bright light sources.
 

The 920 did a good deal better, making out a lot more detail in the poorly-lit scene.
While the 820 struggled to capture any detail in such conditions, the 920 at least managed to expose a lot more of the scene, although the results from both devices was far from perfect.
There are various options and settings baked into the Windows Phone camera app to help you make adjustments depending on the conditions of the photo you want to take. In practice, I found that the camera's night mode didn't significantly improve low-light snaps captured on the 820, but the close-up mode was absolutely fantastic, and offered obvious and immediate improvements for near-proximity pics compared with the standard 'auto' settings.
The 820's camera also includes the 'Lenses' feature found in other Windows Phones; these are effectively a set of downloadable plug-ins that extend the functionality of the camera to offer features such as panoramic photos, quick-burst mode to enable you to choose from multiple successive shots to find the perfect one, and Nokia's City Lens augmented reality offering, which overlays places of interest onto a real-time view of your surroundings.
Despite some of these criticisms, the 820's camera pleasantly surprised me overall. No, it's never going to replace your DSLR, but it compares favourably with many other smartphone cams, and for those occasions when you just want to whip out your shooter (so to speak) and snap a quick image, it's certainly up to the task. Just don't expect pixel-perfect results every time.
The Lumia 820 comes with a pretty miserly 8GB of onboard storage, but this can be easily and affordably expanded with a microSD card (up to 64GB), and through the 7GB of online storage offered via SkyDrive. Unfortunately, the microSD slot is located under the battery, so you won't be able to hot-swap your cards, although for the majority of users, this isn't likely to be a deal-breaker.
When you connect the 820 to your computer, it will appear in File Explorer as a connected device, allowing you to drag and drop audio, video and image files and documents, just as you would to a connected drive, for example. For experienced users, this is far less tedious than using the Windows Phone apps for Windows 7 and Windows 8, but those apps are how the majority of users will manage media between a computer and their handset. If you previously used the Zune Desktop software on your PC for a Windows Phone 7 device, this won't work with the Lumia 820 or any other Windows Phone 8 handset.
In practice, though, you can get away with never connecting your 820 to a computer at all. Updates are handled over the air; you can download or stream music or video directly to your handset; you can back up photos automatically and access them via SkyDrive; share to, and open photos from social networks; and access all of your documents from the cloud via SkyDrive or other apps.
However you get media on to your 820, consuming it is a pretty decent experience. Let's start with audio. The headphones offer crisp, clear playback, with classical strings never sounding too shrill and thumping bass never descending into a dull thud. You can adjust various settings, such as bass and treble, but I found that the default settings generally offered the best balance across a full range of audio genres. Your mileage may vary, of course - audio enjoyment is highly subjective. 
I personally never found the quality of audio playback wanting compared with my 920, although I still believe that HTC's Windows Phone 8X offers the best audio experience of any Windows Phone currently available. Unsurprisingly, the single speaker located at the bottom of the 820, alongside the microUSB port, is fairly awful, providing very loud but very tinny output that is best referred to as 'noise'.
Most of the music that I listened to on the 820 came through the fantastic Nokia Music app, which offers free streaming of music in various 'mixes' – essentially uneditable playlists – broken down into scores of different categories, such as 'New Releases – Pop', '90s Indie', 'Driving Rock Anthems', 'Sounds of Cuba' and 'Classic Film Soundtracks'. By far the best feature is that, unlike most free music streaming services, Nokia Music won't interrupt your playback with ads.
You can also use the app to create your own mixes, listen to your own music stored on the device, buy additional tracks, or find information on local music gigs in your area.
Do bear in mind that streaming music over the air will eat into your data allowance, but the app does at least provide the ability to download mixes to listen offline – another very useful feature, although you can only keep a limited number of mixes offline, and for a limited amount of time (Nokia's documentation is unhelpfully vague on this).
The app will continue to play music while you're using other apps, and supports the same universal overlay that Xbox Music uses – press the volume up/down button, and the overlay appears at the top of the screen to show what's playing, the current volume, and the ability to skip to the next track (although you can't skip back). If you like listening to your tunes with some serious volume, you'll see a warning the first time you try to dial it up beyond 20 (with 30 being the max), telling you that your ears might explode if you're mad enough to turn it up that loud, or words to that effect. 
While the free Nokia Music service can't compete with the flexibility of Spotify, for example, it's still a fantastic freebie to enjoy on your device, and adds real value to the handset if you enjoy listening to music on the go, especially given that Windows Phone 8 no longer supports FM radio. A new subscription-based version of the Nokia Music service is starting to roll out, which offers additional features, such as unlimited downloads, higher-quality audio, lyrics, and access to music on PCs and tablets, at a lower price than equivalent services from Spotify and Xbox Music. For those that don't want to pay, the free/ad-free service will continue. 
Video playback is also pretty good on the 820. While Windows Phone 8 offers no integrated video store, you can of course get video via apps such as Netflix, or by syncing it over from a computer.
Playback of local video – including high-definition content – was smooth (although there was some occasional artifacting and motion blur during explosions or quick pans), while streaming video over wi-fi was equally decent. Colours also sometimes appeared over-saturated, but this is a common complaint on AMOLED screens. Given the low resolution of the screen, however, you obviously won't be able to watch HD content at its native resolution.
If you're syncing video from other sources to your 820, though, you'll need to make sure that it's in a recognisable format. If you have lots of MKV files, for example, don't expect them to play – they won't. WMV, H.264-encoded MP4 and DivX-encoded AVI videos all worked without any issues, though.

The Lumia 820 features a 1650mAh battery, packing a good deal less juice than its bigger brother's 2000mAh version, and less even than Verizon's Lumia 822 – the 820's closest sibling – which has a 1800mAh battery.
When reviewing the 822, Neowin's senior editor Brad Sams described its battery life as "a bit hit or miss". I'm not sure I'd use the same words to describe the 820's performance in this area, but I did find that a full day of usage would occasionally leave the 820 gasping for its last breath.
Routine, sensible usage – occasional web browsing, an hour of audio playback, a few minutes of casual gaming on the train, a couple of YouTube videos and sending a few emails here and there, along with some phone calls and text messages – will see the battery get you through the day. If you're someone who spends the whole day listening to music, endlessly playing games or watching a lot of video, you'll be lucky if the battery holds out until mid-afternoon.
The majority of users, who won't be sucking the juice out of the phone quite so wantonly, will find the 820's battery performance to be no worse and no better than most smartphones out there. But there are some noteworthy aspects to the 820 in this area.
First of all, its battery is removable. If you spend a lot of time away from a power-point, or you're a no-compromises power-user who insists on thrashing the life out of their phone with games, music and video throughout the day, this is a godsend; buy a second battery, swap it out when the first one dies, and then keep on going.
There's also plenty you can do to extend battery life on the device. Switching off various options, such as Bluetooth and NFC, and tweaking settings – like setting your inbox to check for new email every 15 or 30 minutes rather than "as items arrive" – will help to reduce the drain on your battery through the day. You can also reduce the screen's brightness; the 820's AMOLED screen is so vibrant and intense that it's unlikely you'll ever need its maximum brightness setting, and allowing the OS to handle this setting automatically, based on ambient light, will also eke out precious minutes of life for your phone.
The OS also features a Battery Saver mode, which can be switched on or off. When this feature is engaged, the phone will automatically switch to this mode when remaining battery life falls to 20%, and features such as push notifications will be disabled, while apps will no longer be able to run in the background.
The device can be charged via its microUSB port, connected either to a wall socket or a computer. Wireless charging is a lovely addition, but for many users, I fear it will be cost prohibitive. In the UK, all 820s include a wireless charging shell, but the actual charging unit must be purchased for £40 GBP ($62USD / €46 EUR) or more; in other markets, both the shell and charger must be purchased separately.
While wireless charging remains a bit of a gimmick – and a costly one at that – it's certainly an attractive feature, and after enjoying the freedom of simply placing the phone on the charging plate and being able to pick it up to take a call, it does feel like a step backward to use other handsets that need to be plugged in to charge. Is it a necessity? No. Is it cool? Very.
The 820's battery performance isn't exemplary or extraordinary, but it is reasonable, and as with all modern smartphones, as long as you don't spank the battery too hard, it will get you through the day without issue. If you're a compulsive battery spanker, however, be sure to carry a spare with you. 
I have a confession to make. I really expected to dislike this phone. When one of my friends – a Microsoft employee, no less – told me that he planned to get one, I mocked him. Frequently, repeatedly, mercilessly. Why, I asked him, why would anybody choose a Lumia 820 over a 920, when the former has a lower-resolution display, an inferior camera, blander design and a quarter of the storage space?
And yet, somehow, the 820 got under my skin.
Yes, the screen is only WVGA – and I stand by my earlier censure of Nokia's decision to pair such a large display with such a low-resolution, even on a mid-range device. But it's a beautiful display nonetheless. It doesn't stand up to close scrutiny – you'll easily see those individual pixels and jagged edges on text and other elements if you look too closely – but the colours are remarkable, and while some photos and videos may appear a bit over-saturated at times, it makes the high-contrast Windows Phone 8 operating system looks absolutely stunning. It's a credit to the display that some observers mistook it to be HD. The absence of Gorilla Glass is, however, unforgivable.
Yes, the camera isn't as good as the PureView model on the 920. But it's still pretty good. It's not perfect, by any means, but it's certainly as good as most smartphone shooters out there, and it produced some lovely shots in various conditions, especially close-ups in which it excelled.
Yes, it's a pretty unremarkable device to look at, and the black version I was sent for the review certainly does it no favours. But the various colour shells available make it far more appealing, and the ability to change shells to a different colour – and even to design your own – is a welcome feature. I still have misgivings about the weight of the device though; while you get used to it pretty quickly, I fear that many potential buyers simply won't give it a chance when comparing it with much lighter and more fully featured handsets available around the same price. 
And yes, 8GB of storage is pretty miserly; I can't imagine that doubling this to 16GB would have made much difference to Nokia's bottom line. But being able to add up to 64GB of storage with a removable microSD card is certainly a feather in the 820's cap.
The Lumia 820's appeal becomes obvious when you stop judging it against other devices, and take it solely on its own merits. When you do so, it's clear that – while this is no range topper – it's a very capable and likeable handset in its own right. Performance, with its dual-core 1.5GHz Snapdragon S4 processor and 1GB of RAM, is excellent, while features such as NFC and optional wireless charging are very welcome extras, along with Nokia's range of exclusive apps.
But the 820's problem is that you can't judge a handset in isolation. It exists in a world of competitors, vying for the attentions of buyers in carrier stores, on shopping sites and in the media. In this context, the 820 begins to lose some of its appeal.
The price gap between it and the 920, for example, just isn't wide enough. Most customers purchase phones with a carrier contract; in the US, an extra $50 will get you the 920 on a two-year contract, while in the UK, a few extra pounds a month will get you the 920 free up-front. 
Off-contract, the significantly lighter Windows Phone 8X by HTC can be had for a similar price to the 820, as can Android handsets like the Samsung Galaxy S III, HTC One X and Sony Xperia T – all with better specs than the 820 can muster. Frankly, if the 820 was cheaper, it would go a long way to boosting its appeal. As it stands, its steep price brings its shortcomings into stark focus; at a lower price, they'd be a lot easier to overlook. 
I expected to have reservations about Nokia's Lumia 820 - but in the end, I actually quite liked it. In the real world, though, I'm just not sure that I can recommend it. 
You might also find this stuff useful:
>  Windows Phone 8 operating system review
>  The verdict: Three months with Windows Phone 8
>  Nokia Lumia 820 official website
>  Follow me on Twitter