Are you lost, hopeless, or angry in your job search? Do you feel alone, cheated, ripped off, or not sure what to do next? Claim your free complimentary copy today before the offer expires!
What's it about?
Or are you curious to understand the massive shift in the job hunting market currently rippling through the career transition landscape? What if you could understand what is driving this sea change and how Generation Flux is flourishing?
With 15 years of twists and turns, Miles Anthony Smith delves into the ups and downs of his career, shares many funny, some sad, and other frustrating stories that will have you laughing and crying as you earn an advanced degree through his many mistakes and missteps. He paints a future of growing complexity where career success is defined by those who are willing to take calculated risks.
It's Laid Out in 4 Simple Parts:
Part 1: Lies, Damned Lies: Historical Context
Part 2: Stop The Education Madness!
Part 3: Embrace Becoming Generation Flux
Part 4: Hope in the Job Seeking Trenches
Learn why traditional career planning is dead, how to become agile, adapt to ambiguity, and develop resilience no matter what the job change market throws your way.
How to get it
Please ensure you read the terms and conditions to download this free eBook. Complete and verifiable information is required in order to receive this free offer or simply connect with LinkedIn. If you have previously made use of these free offers, you will not need to re-register. While supplies last!
>> Get the "Why Career Advice Sucks" free eBook
Offered by Miles Anthony Smith, view their other free resources.
This is a time limited offer.
---
Not for you?
That's OK, there are other free eBooks on offer you can check out here, but be aware that these are all time-limited offers.If you are uncomfortable sharing your details with a third-party sponsor, we understand.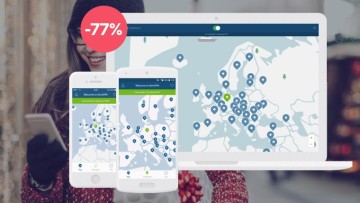 Or via our preferred partner, you can Save 77% off a 3-year subscription to NordVPN. Get it for the equivalent of just $2.75 a month!
How can I disable these posts? Click here.
---
Disclosure: A valid email address is required to fulfill your request. Complete and verifiable information is required in order to receive this offer. By submitting a request, your information is subject to TradePub.coms Privacy Policy.