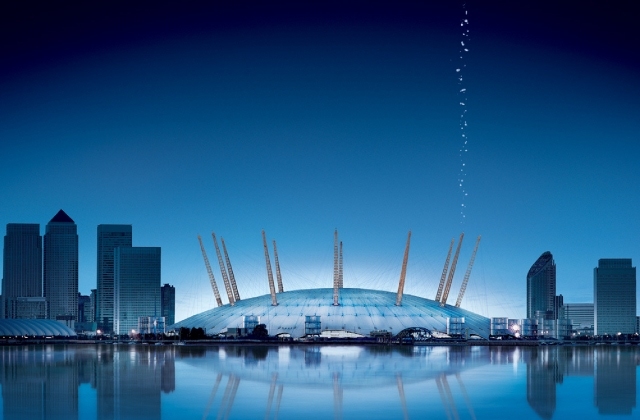 While American network operators proudly roll out their high-speed 4G mobile networks across the United States, there are many other nations where 4G has yet to arrive. The UK is one such example; while elsewhere in Europe, such as Germany and Scandinavia, operators already sell 4G services to customers, Britain has yet to even award spectrum licenses to carriers.
Despite this, operators are forging ahead with testing the new technologies on their networks, and today sees the launch of a new 4G LTE trial in London by O2, the UK's second largest operator with over 22 million subscribers, and part of Spanish telecoms giant Telefónica.
This isn't the first 4G trial in the UK – O2 has been carrying out testing in Slough, west of London, since 2009; a joint trial between BT and Everything Everywhere, owner of Orange UK and T-Mobile UK, began this year around the village of St Newlyn East in Cornwall, but with just 200 people on that trial, its scale is quite limited.
O2's London trial is on a much larger scale, and will run through to June 2012. At its peak, there'll be 25 4G sites active across the capital, covering 40 square kilometres in total. Two distinct trial zones will encompass many of London's most prominent locations, including Hyde Park, Westminster, Soho and areas north to Kings Cross; and around The O2 arena (shown at the top of this article), parts of London's Docklands, and the Canary Wharf business district in the east.
The trial won't include mobile phones though; rather, Samsung B3730 dongles will be supplied to testers, supporting 4G speeds of up to 100Mbps, although users are expected to receive average speeds of 25-50Mbps in practice. When the network is deployed nationally, average speeds are likely to drop further, but will still dramatically exceed the kind of speeds users routinely see on 3G networks which, in the UK, averages around 1.5Mbps.
The trial will be carried out on the 2.6GHz spectrum band under a temporary license. The UK auction of spectrum allocation to the network operators should have taken place this year, but has been delayed until mid-2012; spectrum can also not be allocated until analog television signals are switched off next year.
Even once the auction is complete, operators will still have a considerable amount of work to do to build and test their 4G networks before they're ready to sell products to customers – as a result, the first commercial 4G services aren't expected to launch in the UK until the first half of 2013 at the earliest.
Don't get too excited about the prospect of joining the O2 London trial either – access is by invitation only for around a thousand users in total, including premier O2 customers and selected small businesses. Staff at John Lewis department stores will also be involved in the trial to see how faster mobile broadband can be used to help businesses.
UK consumers can get a sneak-peek of the technology in action at the O2 Arena in London's Docklands, where the company will be offering demos of the trial in action at its store and O2 Lounge.
Image sources: O2 News Centre, HDwallpapers