7 Days is a weekly round-up of the Editors' picks of what's been happening in the world of technology - written with a dash of humor, a hint of exasperation, and an endless supply of (Irish) coffee.

Given the relentless pace of news this week, you'd be forgiven for overlooking the fact that Christmas is just a few days away. Things usually slow down at this time of year, but the announcements, rumors and revelations have just kept on coming - so let's waste no more time in looking back at highlights from the week's top tech news.
We begin on a note of disappointment for Netflix subscribers, as many of them had been hoping that the streaming service might introduce a download option, to let them watch videos offline. A Netflix executive destroyed any hopes of this, saying that "it's never going to happen".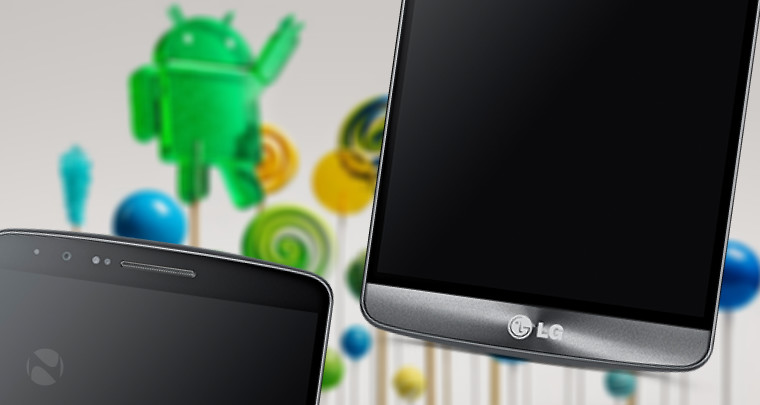 Still, there was much happier news for LG G3 owners in Europe this week, as the Android 5.0 update began rolling out to the device across the continent, and in several other markets beyond the EU as well. The Lollipop rollout will continue over the coming weeks, and will be available to all handsets as an over-the-air update.
There are quite a few unhappy owners of HTC's Android flagships, however. The company acknowledged that some users of the One M7 and M8 handsets have been experiencing voice calling issues after installing a HTC Service Pack. A hotfix is in development, but HTC has not said when customers should expect to receive it – and the company's suggested interim workaround isn't entirely satisfactory.
Never one to miss an opportunity to do as Apple does, it seems that Samsung is now planning to compete with the Apple Pay platform. A report this week claimed that Samsung has been in talks with LoopPay to develop a rival to Apple's mobile payments service, which launched alongside its new iPhones this year. Speculation points to a possible launch for Samsung's competing service in mid-2015.
Sony has had another terrible week, as the fallout from the massive hack on its movie-making division has continued. After an early script for the new James Bond movie, SPECTRE, was leaked, it later emerged that Sony Pictures had actually been made aware of vulnerabilities in its corporate computing infrastructure many months before its servers were attacked.
On Monday, Sony began sending letters to news organizations threatening them with legal action if they continued to post information that had been stolen in the hack. No-one at any news publications listened to this threat; instead, everybody laughed, and then got back to work.
Things only got worse for Sony from there on, as social security numbers, credit card and banking details, healthcare information and compensation packages, and other details relating to current and former Sony employees were published online. Later on the same day, it emerged that former Sony employees had filed class action lawsuits against the company, alleging that it had failed to adequately secure its network and left it vulnerable to the attacks that led to all of this information spilling out.
Of course, at the center of the controversy that surrounds this hack – the very underlying cause that motivated the attack, apparently – is the movie The Interview, a comedy which deals with an American plot to assassinate North Korea leader Kim Jong-Un.
On Tuesday, the group behind the attack, 'Guardians of Peace', implicitly threatened movie theaters that planned to show the movie, along with references to the 9/11 terror attack in the United States. Shortly thereafter, Sony cancelled the New York premiere of the film, and subsequently completely withdrew the movie from cinemas worldwide.
American investigators claimed on Thursday that they have determined that North Korea is behind the attack, although that assessment has been disputed by some journalists and other independent observers.
Let's move on from that whole Sony mess, to something totally different. This week, some rather unexpected news came from the developers of the Game of Thrones and The Walking Dead gaming series. Telltale Games is to develop a new narrative-driven game set within the world of Minecraft.
Minecraft: Story Mode is coming in 2015, and will be a standalone product, rather than an add-on to the existing game.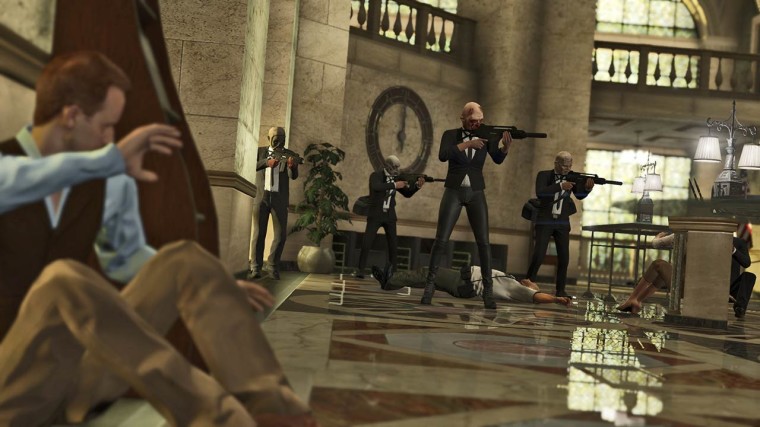 Speaking of games, if you're a Grand Theft Auto fan, you may be excited to hear about a new multiplayer feature on the way for GTA Online. The new co-operative GTA Online Heists feature will be available as a free update in early 2015, and frankly, it looks pretty awesome.
Gamers on the lookout for some festive bargains are spoilt for choice this week, as Steam has kicked off its holiday sale. There are loads of awesome deals available, with featured promotions 'rotating' every 12 hours, so if you don't find anything you fancy buying now, you can always check back later to see what's new.
If you've been thinking about buying a Surface Pro 3, this has been a pretty good week to tempt you further. On Monday, the Microsoft Store rolled out a promotion in which it's giving away a free protective sleeve and a $100 promo code along with its flagship tablet. An even better deal came along on Thursday, as Amazon slashed $100 off the price of a Surface Pro 3, as well as including a free $100 gift card as part of the deal. Nice.
There's been a ton of Windows 10 news this week, starting with changes in the Windows Store, and Windows Phone apps appearing in the new store as well.
On top of this, we also got a look at the new 'Hey Cortana' feature – which allows you to activate the digital personal assistant without needing to push the microphone button – in Windows 10 build 9901, along with screenshots showing a more polished interface for Cortana in the new OS.
Details also emerged this week of deeper integration for OneDrive in Windows 10, including more comprehensive back-up features, and more granular controls.
Build 9901 leaked a little while back, but it's not the current official build of Windows 10. The most recent build released by Microsoft is 9879, and the company released a patch for that build on Tuesday, to address a Windows Update issue that arose from an earlier hotfix, which was released to resolve random explorer.exe crashes.
Earlier this week, we revealed that 'fbl_awesome' refers to the consumer-focused Windows 10 build that Microsoft will unveil at its event on January 21. A few days after we published that info, Microsoft acknowledged that its 'awesome' build was on the way, and that it would soon roll out another update for build 9879 to prepare for the release of fbl_awesome next month.
Microsoft also announced this week that over 1.5 million people are now testing Windows 10.
Three months after launching its first Windows 8.1 tablet, the Slide WQ32, iBall's first Windows Phone has gone on sale. The Andi 4L PULSE is one of the cheapest smartphones ever in India at just Rs.4,899 INR (roughly $75 USD), but still includes a 5MP camera with flash, 1GB RAM and dual-SIM support.
India is a hugely important market for Microsoft, as the nation has a massive population, with many users now able to afford their first smartphones, as handset prices have fallen so dramatically. This week, Microsoft launched a branded store on Amazon India, as a central showcase for its products on the popular online retailer, which has a major presence in the Indian market.
That new branded store will exclusively stock the Lumia 638 in India. The Lumia 638 originally launched on China Mobile earlier this year, and is a close relative of the Lumia 630, but with added 4G LTE connectivity and 1GB of RAM. The device is now on sale there for Rs.8,299 INR (around $130 USD).
If you'd never heard of the Lumia 638, we don't blame you (although you should have read our guide to every Lumia ever launched). This week, we took a look at Microsoft's low-end smartphone strategy, criticizing the confusion that it's caused by flooding the market with so many entry-level handsets that differ so little in price and specifications.
Microsoft told us in September that it aimed to complete the Lumia Denim firmware rollout (which includes Windows Phone 8.1 Update 1) in the UK by Christmas. Those plans have gone out the window as Denim has evidently been delayed, but earlier this week, the rollout quietly began – first in China, with other markets soon following.
On Thursday, Microsoft made it official, confirming that the rollout of Denim had started for "a limited number of devices in selected markets", with a wider deployment scheduled for early January.
But the real surprise was a proper Christmas treat for Verizon customers, whose patience has been wearing increasingly thin, after waiting months for the Lumia Cyan update. On Friday, Microsoft's Joe Belfiore announced that the Lumia 928 and Lumia 822 (not 922, as he stated) are now getting the more recent Lumia Denim update. However, his tweet also carried disastrous news for Lumia Icon owners, who will have to wait until early 2015 for Denim to arrive.
Earlier this year, Microsoft signalled its intentions to offload the MixRadio music streaming service it acquired with Nokia's devices and services business, and this week, it announced that it will indeed do just do that. MixRadio will be sold to the LINE messaging service, with the deal expected to be finalized in early 2015.
On Thursday, Neowin exclusively revealed details of Microsoft's plans to allow users to stream music stored on OneDrive, via the Xbox Music app. Other features on the way for Xbox Music include easier importing of playlists from rival music services, such as iTunes.
Popular music streaming service Pandora was among a wave of new apps to hit the Xbox One this week, which also included a new app from music video service Vevo.
Microsoft's Portable Power charger, which contains a rechargeable 6000mAh battery – more than enough to recharge your phone – was supposed to go on sale by the end of October. It didn't. But it did go on sale earlier this week, and is now available in the US for $49.
Remember that preview of a Skype translation tool that Microsoft showed off earlier this year, which can translate between languages in live video chats? This week, the first preview of Skype Translator went live, and is currently available for those who previously signed up to take it for a spin.
Microsoft retired a much-loathed piece of software this week in Europe. The 'browser ballot' box was introduced as a result of antitrust investigations in 2009, regarding concerns over competition in the European browser market. Microsoft's obligations under its agreement with the European Commission have now expired, so it no longer needs to offer the Browser Choice menu, which invited users to install rival web browsers on Windows.
Microsoft has been leading the charge in the fight against government encroachment on user privacy, particularly in the face of US government pressure to hand over user data stored on overseas servers. On Monday, Apple, Amazon, AT&T, Verizon, and many other major brands stepped up to add their support to that fight.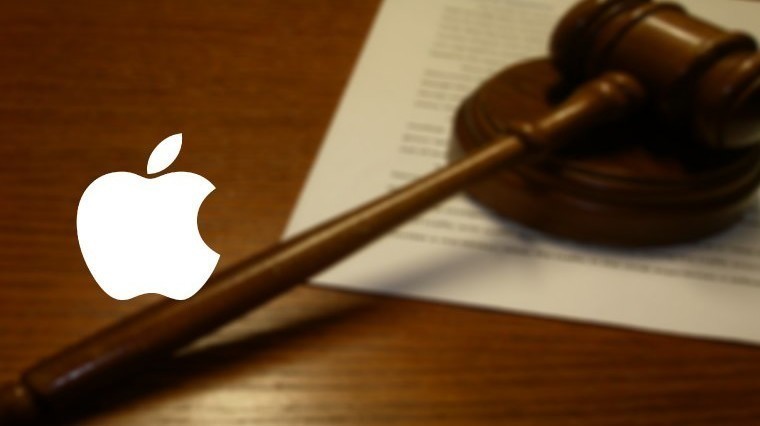 Apple was found not guilty of anti-competitive behavior this week, in a trial in which the company had been accused of abusing its market-dominating position by using DRM to restrict playback of songs sold via iTunes on third-party music players, and by removing third-party music from iPods.
However, the verdict is less clear when it comes to the treatment of workers at factories manufacturing devices for Apple. This week's edition of the BBC's flagship current affairs programme, Panorama, was called 'Apple's Broken Promises', and included undercover footage of staff in factories being forced to work 16-hour days for up to 18 days in a row.
Over in the UK, the nation's largest fixed-line telephony and broadband provider, BT, is in exclusive talks to buy the largest mobile network, EE, for £12.5 billion. EE – which includes not the just the UK's biggest 4G network, but also the 3G T-Mobile and Orange brands – accounts for over a third of the British mobile market, so you can expect the communications regulator, Ofcom, to get involved.
But we end our look back on the last seven days with news that BLU has released its "biggest smartphone yet", the Studio 7.0 – so now you too can own a phone that's as big as your head.
Delightful.
7 Days will be taking a short break for the holiday season, but will return in 2015. The whole Neowin team wishes you a great weekend, a merry Christmas and a very happy new year!