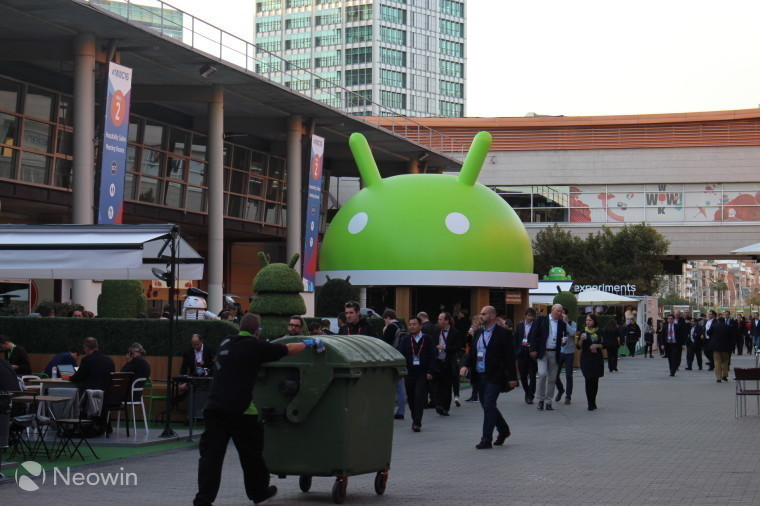 Android has proven itself to be the smartphone OS of choice for millions of Indians, as it has managed to grab 97 percent of the marketshare, as per latest shipment data from Strategy Analytics.
Google's smartphone OS seems to be powering nearly every smartphone sold in the country, from local manufacturers to new entrants from China. Additionally well known companies such as Samsung, LG, Sony and HTC also have a strong presence in the sub-continent. Due to the availability of Android smartphones at any price point starting from $35 to more than a thousand dollars, Indians have a variety of options to choose from.
On the other hand, Apple has struggled to understand the local market and has lost significant ground due to its high pricing of devices. During his recent visit to India, Tim Cook suggested that the Indian market isn't mature enough for Apple's business model, which involves getting users hooked on its services, having its own stores and a contractual agreement with carriers. The company received a setback recently when its proposal to sell refurbished devices in the country was rejected. Now, it seems that waiting for the market to evolve might not give Apple its desired results as shipments have dropped 50 percent year over year in the country.
Android smartphone shipments grew 28 percent annually from 23.2 million units in Q2 2015 to 29.8 million units in Q2 2016, while Apple managed to ship just 0.8 million smartphones. The remaining shipments, which likely includes Windows-based smartphones made up just 0.5 percent of the total market with 0.1 million shipments in the same period.
With the latest numbers it is clear that the competition isn't open in the Indian market for now, and getting to double digit marketshare might be an unrealistic goal for Apple in the coming years.
Source: Strategy Analytics