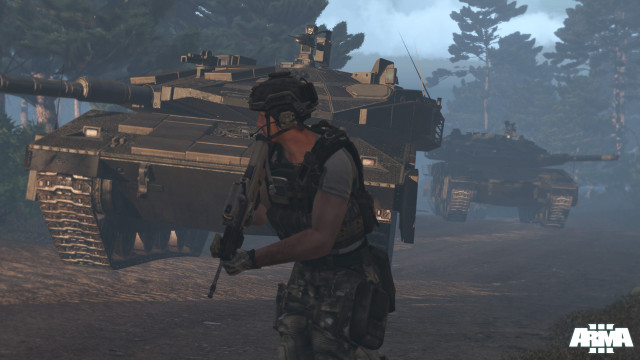 It's been a series of highs and lows for developer Bohemia Interactive. The company has seen its 2009 released military shooter ArmA II become a big downloadable hit in 2012, thanks to the release of the zombie mod DayZ. On the other hand, two team members were arrested in Greece this fall and have remained in jail, with the government of that country claiming they were spying on military compounds (Bohemia has said the two team members were simply on vacation).
Today, Bohemia Interactive said that ArmA III, originally scheduled for release by the end of 2012, won't be coming out until sometime in 2013. Bohemia also announced that the game's project lead Daniel Musil has left the company but has been replaced by Joris-Jan van 't Land, who has worked at the developer for the past 10 years.
Land admitted that the current issues with Greece has been on the minds of the team, saying, "We're still trying to make sense of the situation and hope that our colleagues will be released soon. Although their plight has certainly affected us on a personal level, we continue working on the tasks identified as key to the release of Arma 3."
Meanwhile, the company is also continuing their plans to release DayZ as a standalone game, which should happen sometime in 2013 as well.
Source: Bohemia Interactive | Image via Bohemia Interactive