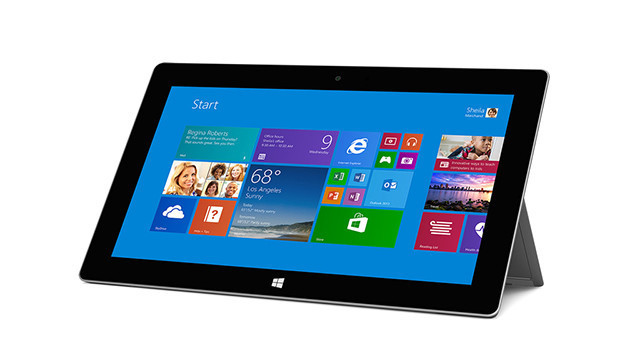 Delta airlines has revealed plans to equip its pilots with Microsoft Surface 2 tablets, to transition them from the current BYOD system that allows pilots to bring their personal iPads to work.
It was reported in August that Delta's 19000 flight attendants would be given Nokia Lumia 820s for carrying out on-board transactions. Now, Delta has gone a step further by introducing yet another Windows based solution for its in-flight needs, with the ARM-powered Surface 2 tablet. According to Paul Thurrott of Windows IT Pro, Delta was looking at providing the pilots with Nokia's "Sirius" tablet, which is expected to be announced at the end of October, before choosing the Microsoft Surface 2.
Delta wants its cockpits to be paperless in less than two years and believes that the Surface 2 roll-out can bring about this transformation. The 757/767 fleet will be the early adopters for the Microsoft tablet, while the 777, 747 and MD88 will follow it later. Pilots are currently allowed to bring their iPads but Delta would like to maintain control by issuing a standard device across all its flights.
More information about the company's plans is expected to be revealed following formal announcements from Delta and Microsoft in the coming days.
Source: Windows IT Pro | Image via Microsoft