Those looking to build a Core i7 system on a budget will no doubt choose the Core i7 920 as the next step up costs $570, and at more than twice the price the Core i7 950 only offers a slight performance advantage.
The motherboard choice is not as obvious, even though a single chipset is being used across the board. The Intel X58 is what drives all Core i7 motherboards today and for the most part you will have to pay dearly for it. Today we will be checking out the DFI LANParty UT X58-T3eH8 and the LANParty JR X58-T3H6 motherboards.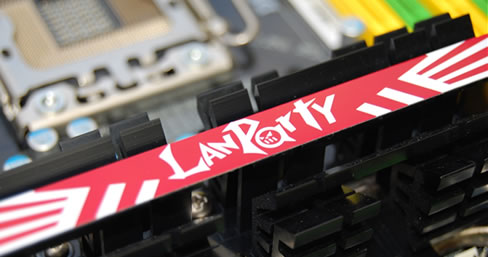 DFI aims at the enthusiast and gamers market with two X58-based LANParty motherboards. One is their flagship ATX product, the other is a tiny yet power packed mATX mobo.
View: DFI Lanparty UT X58-T3eH8 and JR X58-T3H6 motherboards review
These reviews are brought to you in partnership with TechSpot