The Pixel 5 leaked in high-resolution renders a couple of days ago and some details on its specs leaked soon after that. Now, the first live photos of the Pixel 5 and the Pixel 4a (5G) were posted on Reddit (Via XDA) before being deleted shortly thereafter. The original poster has also revealed some key specs of the upcoming Pixels.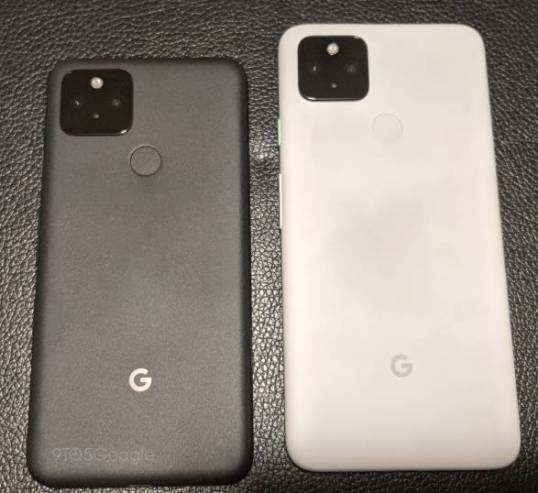 The Reddit user claims that the Pixel 5 has a plastic back with a textured rear, though it could just be the coating on top of the body. He also confirmed some key specs of the device including a 12.2MP rear camera which will use the same lens as the Pixel 4, an 8MP front camera, Snapdragon 765G chipset, 8GB RAM, a 60/90Hz display, and a 4,000mAh battery which he corroborated with a screenshot. As for the third lens in the Pixel 5's camera setup at the rear, it is the flicker and spectral sensor and not another camera sensor.
As for the Pixel 4a (5G), the leaker says it will come with largely the same specs as the Pixel 5 but with a slightly smaller 3800mAh battery, 60Hz display, 6GB RAM, and include an audio jack. The camera specs on the Pixel 4a (5G) will be the same as the Pixel 5.
It is interesting to see Google planning to stick to the same IMX363 sensor on the Pixel 4a (5G) and Pixel 5 as previous Pixel phones. The company has been using the same camera sensor on its Pixel phones for a few years now despite the competition moving forward to newer and bigger camera sensors.
Are you looking forward to the release of the new Pixel phones?