As July looms on the horizon, Microsoft has announced the bonus games Xbox Live Gold and Xbox Game Pass Ultimate members will be receiving as part of their membership benefits. The Games with Gold program brings along four more experiences for July, and as usual, they are split into two waves.
Wave one will arrive at the beginning of July, followed by wave two at the midpoint of the month. Both will have an Xbox One and an Xbox 360 game each. Thanks to backward compatibility support, all provided games are playable on the Xbox One and Xbox Series X|S consoles.
Here are the upcoming games and their active periods on the promotion:
Planet Alpha: Available July 1 to 31 (Xbox One)
PLANET ALPHA, a beautiful alien world filled with mystery and danger. Pursued by relentless enemies, you must harness the power of night and day as you struggle to survive.
Conker: Live & Reloaded: Available July 1 to 15 (Xbox 360)
Who's ready for another round? Gaming's notorious squirrel is back with a raging hangover and more 'tude than ever. Conker staggers through a raunchy world full of twisted characters, lewd conduct, and outrageous movie parodies. The epic battle against the evil Tediz rages on in this team based shooter.
Rock of Ages 3: Make & Break: Available July 16 to August 15 (Xbox One)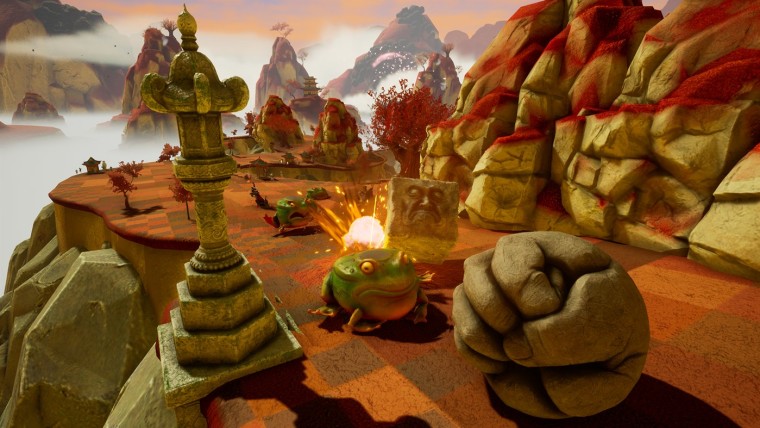 Jump into the expansive, gut-busting story for an eclectic adventure featuring bizarre and irreverent takes on legendary characters, or for the first time, create and share your own levels to compete with friends and strangers online in a real-time mix of hectic tower defense and epic boulder-racing arcade action.
Midway Arcade Origins: Available July 16 to 31 (Xbox 360)
Midway Arcade Origins delivers the ultimate arcade experience with more than 30 classic games from the arcade golden age.
For those who missed out, there is still time left on some of the June Games with Gold titles before their promotional free periods begin running out of time. This means Injustice: Gods Among Us, Shadows: Awakening, and The King's Bird are still available for Gold members to claim.