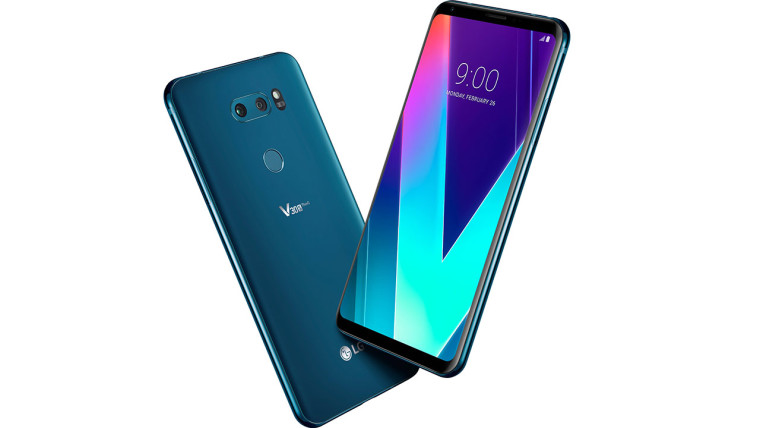 Today at Mobile World Congress in Barcelona, LG announced the previously-rumored refresh of its V30 handset, the V30S ThinQ. Announced ahead of CES in December, ThinQ is the brand for the firm's AI efforts. As it turns out, we're going to start seeing it in smartphones now.
One of the big focuses is object recognition, something that we've seen from Huawei's Neural Processing Unit in the Mate 10. The device will recognize what it's looking at, and adjust the camera settings accordingly. The first eight categories are portrait, food, pet, landscape, city, flower, sunrise, and sunset.
The camera also gets what's called Bright Mode. LG has always been pretty good with low-light photography, but apparently now it will be even better. The company says that most smartphone cameras only measure ambient light, but the V30S will use AI to brighten images by a factor of two.
The final camera feature is QLens. You can use this to scan an object and find similar things online. For example, you should be able to take a picture of something like a bottle of soda, and then get listings where you can buy that soda online.
The V30S ThinQ also includes new voice commands with Voice AI. This works alongside of Google Assistant, and allows the user to do things like run apps and change settings.
"Many companies talk about AI but we're already delivering on our promise by integrating intelligent technology in the LG V30S ThinQ to features most commonly used by our customers for a whole new level of convenience never before available in a smartphone of this caliber," said Hwang Jeong-hwan, president of LG Mobile Communications Company. "And we will continue to introduce new AI capabilities to enhance usability and to demonstrate to our customers that we are committed to delivering a great user experience that continues long after the purchase of an LG phone."
LG bumped up the memory as well. Both the V30S and V30S+ come with 6GB RAM, while the former comes with 128GB storage and the latter comes with 256GB. Other than that, the specs are pretty much the same, with a Snapdragon 835 chipset, and a 6-inch 2,880x1,440 OLED FullVision display.