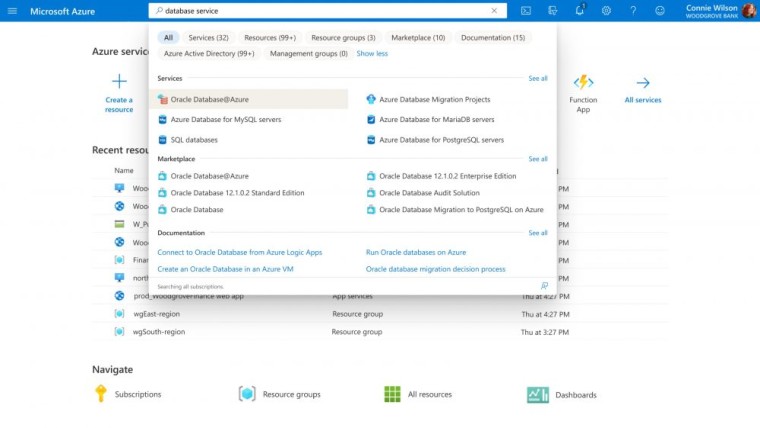 Earlier this week, Microsoft stated it would be making a major joint announcement with Oracle. Today, the announcement was that the two tech giants would be teaming up on a new service, called Oracle Database Azure.
Microsoft's press release stated that enterprise customers will be able to access Oracle Database on OCI services on Microsoft's Azure cloud datacenters. This new service will also allow those same Oracle Database customers to access Azure features as well, including Azure AI.
The press release added:
Oracle and Microsoft have also developed a joint support model to provide rapid response and resolution for mission-critical workloads. Additionally, Oracle and Microsoft have significantly simplified the purchasing and contracting process. Customers will be able to purchase Oracle Database Azure through Azure Marketplace, leveraging their existing Azure agreements. They will also be able to use their existing Oracle Database license benefits including Bring Your Own License and the Oracle Support Rewards program.
Neither Microsoft nor Oracle mentioned any financial details on this new partnership today. The press release did include comments from both of the company's leaders. Microsoft's CEO Satya Nadella stated:
Our expanded partnership with Oracle will make Microsoft Azure the only other cloud provider to run Oracle's database services and help our customers unlock a new wave of cloud-powered innovation.
Larry Ellison, Oracle's co-founder and current Chairman and CTO, stated:
Most customers already use multiple clouds. Microsoft and Oracle have been working together to make it easy for those customers to seamlessly connect Azure Services with the very latest Oracle Database technology. By collocating Oracle Exadata hardware in Azure datacenters, customers will experience the best possible database and network performance.
The press release added that Oracle will continue to manage its OCI services directly in Microsoft's Azure datacenters. This new service will be available first in North America and Europe.