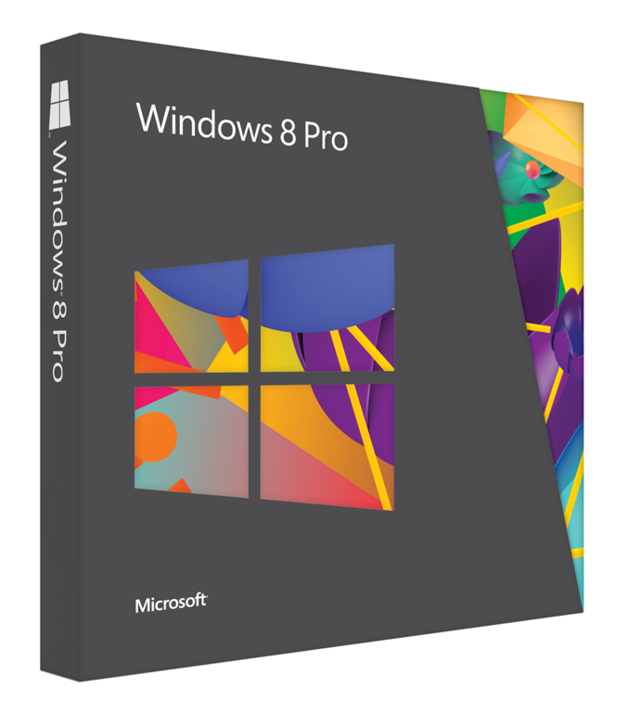 Microsoft has officially kicked-off Windows 8 pre-order sales for those who want a retail packaged version of the platform. The offer, made available today, is a packaged DVD of the upgrade to Windows 8 Pro for $69.99. You can find this deal right now on Amazon, Bestbuy, Staples, Office Depot, and of course, Microsoft stores.
The retail packaging, which is now official (and the image that you see above) has gone green as well. Microsoft states that they have moved the packaging to a paper based material and that it weighs 41% less than previous packaging that equates to an 80% reduction in greenhouse gases used to produce and deliver the product.
Of course, if you want to wait to place your order until October 26th, and you do not want physical disc, you can get the same Windows 8 upgrade online via Windows.com using the Windows 8 Upgrade Assistant for just $39.99 USD
In addition to being able to pre-order retail copies of Windows 8 today, you can also pre-order new PCs from any of the vendors who have already announced Windows 8 products.
Seeing as the official launch of Windows 8 is right around the corner, Microsoft is kicking off the pre-order party right on schedule. Although, we suspect that not many consumers will pre-order the retail copy seeing as the digital download will give you everything the retail product provides but at a much lower cost.
Source: Windows Blog