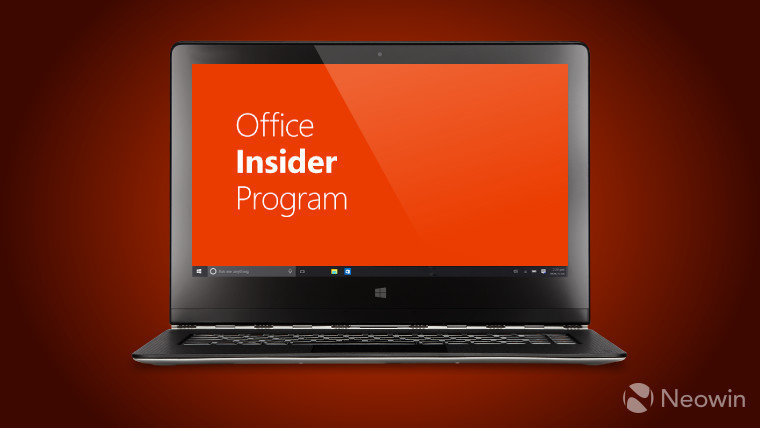 It's been a busy few weeks for Microsoft's Office team, as it's continued to line up new features for the productivity suite across multiple platforms, debuting first on its Office Insider Program, which offers early access to such features before they're more widely released.
In mid-January, the company added Apple's Mac devices to the Office Insider Program, and the following week, it released a new preview build for Android. It also delivered a new build for Windows desktop users in January, and as Steve Truman (@KPRP42) pointed out to us, Microsoft is now following up on that release with another new preview for those users.
Office Insider Preview build 16.0.6568.2016 is available now for those enrolled on the Program, bringing various new features, including a new 'black theme' in Word, Excel, PowerPoint and Outlook, which you can find out more about here. Other additions include:
Feature
Applications
Notes
Ink annotations
Word
Excel
PowerPoint

Use your finger or pen to write and draw, and use the tools on the new Draw tab to highlight content of particular interest.

Learn more about drawing and annotating with ink.

New charts
Excel

Funnel charts can be used to help you display values as progressively decreasing proportions.

Learn more about creating a funnel chart.

New functions
Excel

Avoid nested IF functions with the new IFS, MAXIFS, MINIFS, and SWITCH functions.

Data entry made easier
Excel

Speed up formula entry with the CONCAT and TEXTJOIN functions.

More 'send as' options
Excel

Send a document either as an attachment or as a PDF without leaving the confines of your worksheet from the Share pane.

Learn more about sharing your workbook with others.

Improved formula autocomplete
Excel

Only remember a part of a formula name (for example, you know if contains a "rand" or a "value" somewhere)? No problem! Excel now returns all partial matches for everything you type—not just exact matches from the beginning of the string.

Real-time presence
PowerPoint

When collaborating with others on a presentation, see not only who is working on the presentation but also what slide each person is working on.

Learn more about collaborating on PowerPoint presentations with real time co-authoring.

Finding contacts made easier
Outlook

Ever looked for a contact and realize that couple of them have the same name? You will now be able to pick the right one as Outlook will show you not only the names but also the picture of your contacts.

Learn more about finding people and contacts.
If you're keen to try out these new features - particularly the new black theme - but you haven't yet signed up to the Office Insider Program, you can find out more about it and register here.
Source: Microsoft | Thanks for the tip, Steve Truman (@KPRP42)!