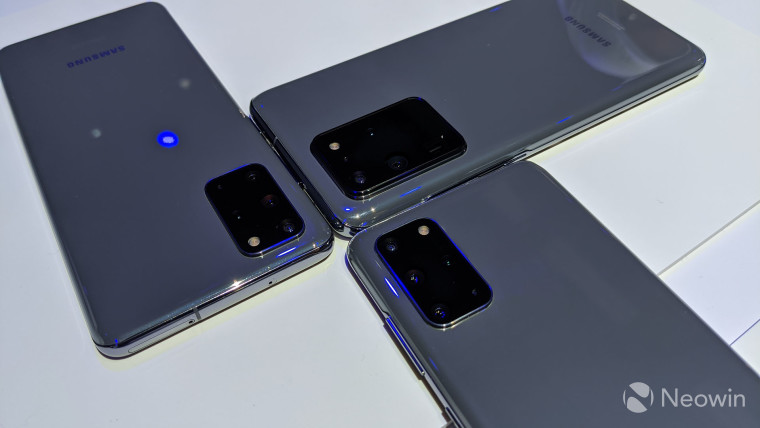 Samsung and major network carriers in the United States have started shipping out Galaxy S20 pre-orders. A number of customers have received a notification from FedEx and Samsung or other delivery partners that their Galaxy S20 has shipped and they will receive it by March 2-3, which is three to four days ahead of the phone's official release date.
Most customers who got the shipping notification had pre-ordered the device as soon as they had opened on 21st February. Samsung does tend to ship out pre-orders of its flagship Galaxy devices at least a couple of days before its official release. This time around though, the company seems to have shipped the Galaxy S20 pre-orders almost a week before the official release date.
If you are considering buying the Galaxy S20, S20+, or the Galaxy S20 Ultra, you still have time to pre-order the device. Depending on where you pre-order it from, you are going to get free Galaxy Buds+, additional trade-in discount, and more. Amazon, for example, is bundling goodies worth almost $230 with Galaxy S20 pre-orders.
The Galaxy S20 series officially launches on March 6 in most of the key markets of the world. As of now, the device is officially on sale in South Korea only.
Has your Galaxy S20 pre-order shipped? Drop a comment and let us know!
Source: Reddit