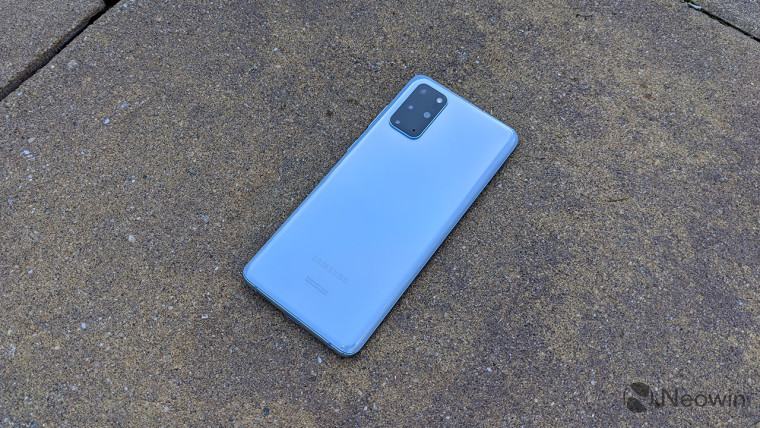 Samsung seemingly intends to introduce ads on its devices with the upcoming One UI 2.5 update. Leaked screenshots of the upcoming One UI 2.5 update points to Samsung showing ads in the stock system apps and even on the lock screen. The rumor points to the Korean company only showing the ads on its budget Galaxy A and M series of devices and not on its flagship devices like the Galaxy S and Galaxy Note series.
Ads on the lock screen will have a 15-second timer and users will have to wait for it to expire before they can unlock the device. As for ads inside apps, the screenshot below shows how banner ads will look like in the Weather app. Similar banner ads will also show up inside other Samsung apps like Music, Phone, Bixby, etc. Samsung already sends out push notifications promoting its other products and services, especially on its budget devices.
Samsung is reportedly planning to release One UI 2.5 with the Galaxy Note20 series in August this year before rolling it out to the Galaxy S20, Note10, and other devices via a software update.
Many Chinese OEMs like Xiaomi, Realme, and Vivo tend to show ads in some of their system apps on their budget devices, though they are heavily criticized for it as well. It will be interesting to see Samsung's execution here and whether it is able to offer more bang for the buck through its budget devices via this move or not.
Update: It looks like Samsung is not going to push ads on the lock screen of its devices. As reported by SamMobile, the original report was based on a satirical comment made in Samsung Korea's community forums that was not properly machine translated. However, Samsung did push ads to owners of its devices inside the Weather app in South Korea which has led to it receiving a lot of backlash. The satirical comment was made based on this blunder from the company claiming that with One UI 2.5, the Korean company could start showing ads on the lock screen.
Source: TizenHelp