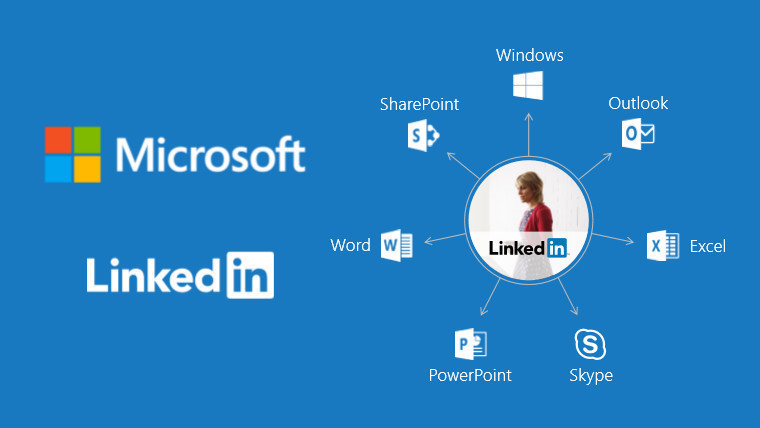 Today, Microsoft completed its $26.2 billion acquisition of professional networking platform LinkedIn. The deal was originally announced in June, but only received final regulatory approval from the European Commission earlier this week.
With the deal complete, Microsoft can now begin the process of integrating LinkedIn with the rest of its product portfolio. Microsoft CEO Satya Nadella said today that the two companies have "worked hard to build an integration plan", and outlined some of the short-term measures that they will take to bring them closer together.
These will include:
LinkedIn identity and network in Microsoft Outlook and the Office suite
LinkedIn notifications within the Windows action center
Enabling members drafting résumés in Word to update their profiles, and discover and apply to jobs on LinkedIn
Extending the reach of Sponsored Content across Microsoft properties
Enterprise LinkedIn Lookup powered by Active Directory and Office 365
LinkedIn Learning available across the Office 365 and Windows ecosystem
Developing a business news desk across our content ecosystem and MSN.com
Redefining social selling through the combination of Sales Navigator and Dynamics 365
Nadella added that "Microsoft - inclusive of LinkedIn - can take steps to help people develop new skills online, find new jobs and easily connect and collaborate with colleagues".
If you're unsure about why Microsoft decided to acquire LinkedIn, check out our feature article from earlier this year, explaining some of the reasons behind that decision.
Source: Satya Nadella (LinkedIn)