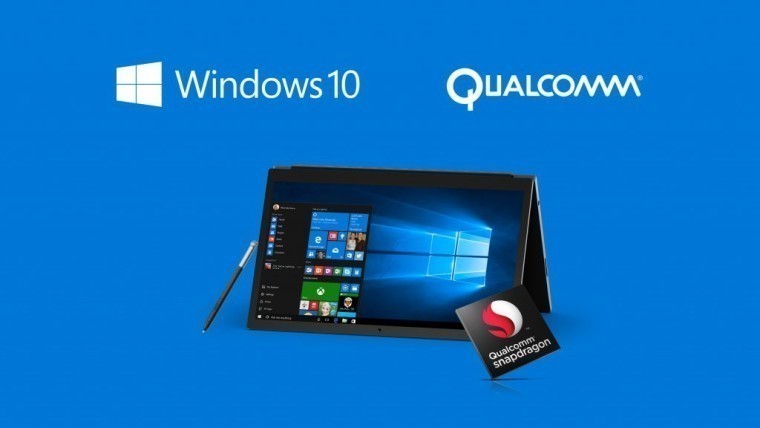 At Microsoft's WnHEC conference in China yesterday, the company announced that it is planning to bring full Windows 10 to Qualcomm's Snapdragon processors. Bringing x86 apps to ARM processors is a really big deal, as it will allow for PCs that use less power, as well as phones that can do more.
Since the company demoed the feature on a device that was powered by a Snapdragon 820, you might have had hopes that it may come to existing hardware. After all, both the HP Elite x3 and the Alcatel IDOL 4S with Windows 10 use the chipset with 4GB of RAM, just like in the video.
Sadly, it appears that that won't be the case. A Microsoft spokesperson issued the following statement to Neowin when asked if we might see the x86 emulation on existing Snapdragon 820 devices, or if it would support anything else that's lower end:
Today's announcement is about support for the Qualcomm Snapdragon SoC. Customers will start to see Windows 10 ARM devices on the market next year, and we expect the first Windows 10 ARM PCs to ship with the Qualcomm Snapdragon 835. We have nothing further to share at this time.
Qualcomm says that a Snapdragon 820 is comparable to an Intel Core i3 in terms of performance, and the Snapdragon 835 is promised to have a 27% increase in performance from the 821, so the upcoming devices shouldn't be lacking in the power department. The 835 isn't expected to be seen in devices until the spring, when it will be included in the Samsung Galaxy S8 at Mobile World Congress, but Windows devices won't see the chipset until the second half of the year.
In fact, Qualcomm's next-generation flagship SoC still isn't listed among the supported chipsets for Windows 10 Mobile, of which there are only six, which includes Snapdragon 208, 210, 617, 808, 810, and 820. This is, of course, for new devices, and there's a much longer list for phones that are upgraded to Windows 10 Mobile.
As for the PC side, the minimum requirements for the processor are the following:
Compatible with the x86 or x64 instruction set.

Supports PAE, NX and SSE2.

Supports CMPXCHG16b, LAHF/SAHF, and PrefetchW for 64-bit OS installation
None of the minimum hardware requirements for Windows 10 have changed since October 13, and we'll know more when they do. Once that happens, we'll be sure to let you know.