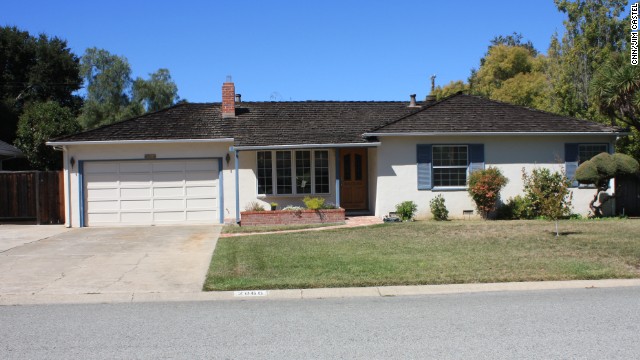 We all know how the story ends: Apple sells millions of iPhones every time they release a new model. But do you know how the story began?
It all started in the garage at 2066 Crist Drive, Los Altos, California. That's where Steve Jobs and Steve Wozniak, along with Ronald G. Wayne, formed the Apple Computer Company on April Fools' Day, 1976. It's been almost two years since Steve Jobs passed away, and since that time his childhood home has become a popular destination for tourists. Some people feel that this home should be classified as a historical monument, so the Los Altos Historical Commission planned on holding a meeting to discuss the topic Monday night. If the property is indeed classified as a historical site, the home would have to be preserved as it currently stands with no remodeling allowed.
On a local San Francisco television channel, Steve Jobs' mother was interviewed and was in favor of the designation. She said that she's used to people dropping by to pose for pictures in front of the world's most famous garage, the site where the first Apple computer was built. It's not known when a decision will be finalized, but the locals seem to be of the opinion that this is an important piece of computer history so we wouldn't be surprised if this becomes a protected site.
Source: NBC in San Francisco | Image via CNN