With so many different factors to consider when purchasing a laptop, finding the right one can be a daunting task. Portability and battery life are the current trends, along with value of course, which has brought about the recent surge of netbooks. However as I've said before -- and I still stand by the statement -- netbooks are great for simple tasks, but lack the power to be more than a supplement to a real notebook or desktop system.
Today we will be looking at the Acer Timeline 4810T notebook, a 14-inch ultra-portable that aims to bridge the gap between underpowered netbooks and bulky notebooks, while retaining the battery longevity found in the latest generation of netbooks. The Timeline has an incredible claimed battery life of over eight hours.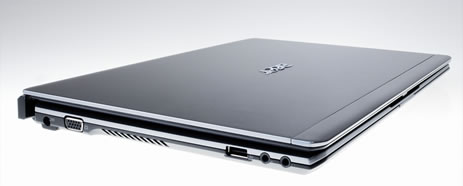 The 4810T is powered by an Intel Core 2 Solo SU3500 processor operating at 1.4GHz, 4GB of DDR3 memory (expandable to 8GB), a 320GB hard drive, Intel GS45 chipset with 4500MHD integrated graphics and Intel Wi-Fi Link 5100 that support Draft-N connectivity.
View: Acer Timeline 14" 4810T Notebook Review
These articles are brought to you in partnership with TechSpot