Samsung's new Galaxy Note is a unique device in the smartphone market. Straddling the line between a smartphone and a tablet, the Note features a massive 5.3-inch display, which is considerably larger than the screen on any other smartphone available today (just see the image below sitting alongside an iPhone). Because of this, the Note is rather unwieldy in the hand, and nearly impossible to use one handed.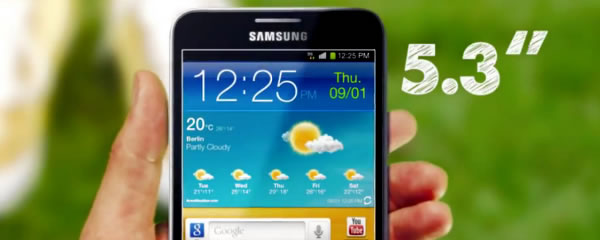 Trying to make the most of the smartphone's larger footprint, Samsung has attempted to add functionality to the Note with its "don't-call-it-a-stylus" S Pen input device. But once again the Note's dominant feature is its 5.3-inch, Super AMOLED display that packs a dense 1280 x 800 pixel resolution. The form factor alone will place many potential buyers at odds, while others might appreciate the hybrid nature of the device. Read on to learn our findings.
Read: Samsung Galaxy Note Review
These articles are brought to you in partnership with TechSpot.