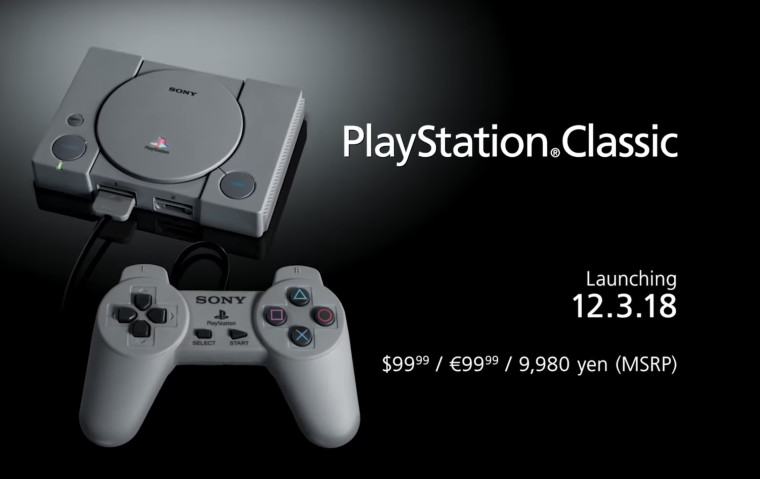 A couple years after the release of the NES Classic Edition, numerous companies have come out to release its own "classic" console. It comes as a bit of a surprise, but now Sony has announced its own retro console, the PlayStation Classic, that will be arriving to retail just in time for the holiday season.
The console will be a miniaturized version of the PlayStation, coming in at roughly 45% smaller than that of the original. Although the console will arrive with 20 games, the company did not announce the full lineup of titles but did give a sample of what we can expect, listing titles like Final Fantasy VII, Jumping Flash, Ridge Racer Type 4, Tekken 3, and Wild Arms.
The console looks to be powered through a USB Type-C port and will output via HDMI. The PlayStation Classic will include two controllers. It will be available at various retailers starting on December 3.
Source: PlayStation via The Verge