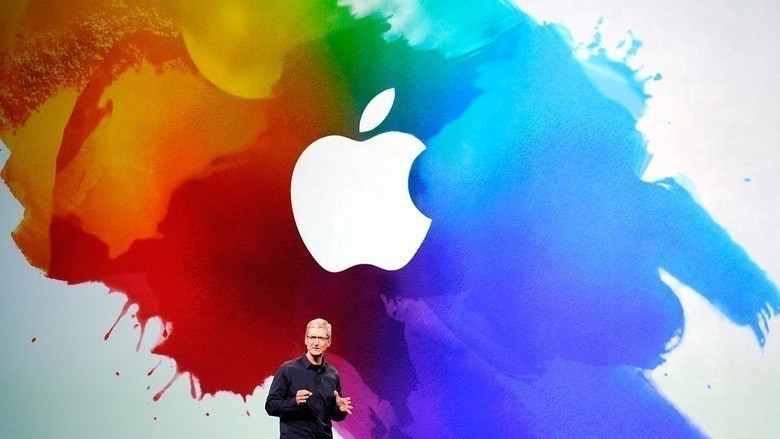 In a Buzzfeed interview today, Tim Cook was asked why iOS users can't delete non-essential Apple apps they often hide anyway, a situation that has irritated some users. The Apple CEO acknowledged the issue and said that it's "something we're looking at," claiming it's not as simple as people might think. Cook said:
This is a more complex issue than it first appears. There are some apps that are linked to something else on the iPhone. If they were to be removed they might cause issues elsewhere on the phone. There are other apps that aren't like that. So over time, I think with the ones that aren't like that, we'll figure out a way [for you to remove them]. … It's not that we want to suck up your real estate; we're not motivated to do that. We want you to be happy. So I recognize that some people want to do this, and it's something we're looking at.
Cook didn't address the possibility that Apple could allow users to de-clutter by deleting visible shortcuts to non-essential apps (e.g. Stocks, iBooks, Apple Music, Tips, Newsstand, Game Center, Passbook, Reminders) without deleting any OS files. Cook also didn't concede any promotional motivations for forcing the presence of certain apps, denying that the key motivator is to "suck up real estate; we're not motivated to do that."
Apple isn't alone in promoting its non-essential apps through an enforced, persistent presence. In Android's official Play Store distribution, Google also doesn't allow users to delete apps such as Gmail, Google Plus, Drive, Sheets, Slides, Docs, Play Newsstand and Games. The same is true in Windows 8, 10 and Phone. However, in Android and Windows, a comprehensive app drawer is located in a separate place away from a customizable home screen where users spend their time.
Cook also discussed software additions to the iPhone 6s, including Live Photos which Apple introduced last week. Cook hailed the new feature's apparent originality:
I think Live Photos is a medium that hasn't existed before. It's like discovering a new form.
However, some have compared Apple Live Photos to Lumia Living Images and HTC's Zoe, features that have existed for some time. In addition to using a similar name, the Lumia feature displays the captured frames nearly identically to how an Apple Live Image will display in the camera roll. Here's the official Lumia video:
Tim Cook was also asked about Apple's long-term commitment to the Mac in light of the introduction of the iPad Pro and the recent live demo of Microsoft Office, which, when taken together, position the new tablet as a productivity tool. Cook responded:
I think that some people will never buy a computer… because I think now we're at the point where the iPad does what some people want to do with their PCs. [But] I think there are other people — like myself — that will continue to buy a Mac and that it will continue to be a part of the digital solution for us. I see the Mac being a key part of Apple for the long term and I see growth in the Mac for the long term.
Source: Buzzfeed