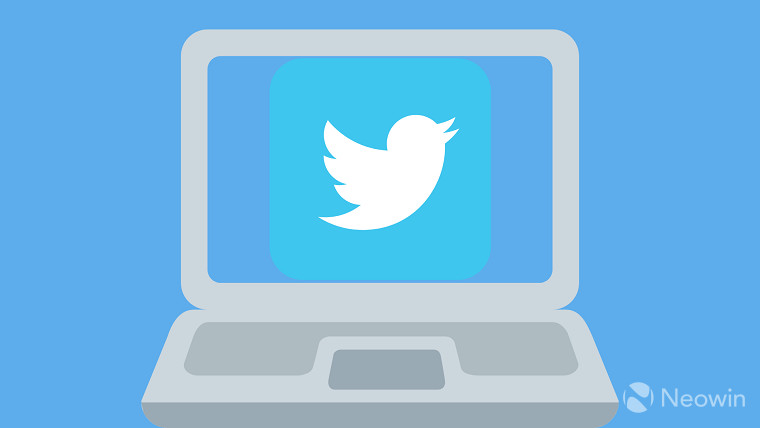 As it tends to almost every month, Twitter has once again highlighted the changes it has made to its progressive web app (PWA) over the past few weeks. The PWA is the experience served to most users who visit the social network's website, be it on mobile or desktop, as well as through the official Twitter app for Windows 10.
There are a handful of changes in this update, starting with some changes to the retweet experience to align with the upcoming election in the United States. Starting October 20 (though you may see it already), clicking the Retweet button will pop up the tweet composer in order to encourage users to add their own comment, rather than presenting the "Retweet" and "Quote tweet" options. However, you can publish the retweet without comment and it will behave like before. Here's the full list of additions in this update:
Accessibility: We've improved accessibility for tab components on Twitter.com! You can now use the left and right arrow keys to navigate across individual tabs when the tab component is focused, and enter to select a new tab. Tab navigation will move you to the selected tab, and then into its contents.
Elevating the Quote Tweet composer: Beginning October 20 through at least the end of Election week in the US, we'll be making changes to encourage consideration when amplifying Tweets. The Retweet action will now open the Quote Tweet composer directly. If you don't add anything to the composer, it will still appear as a Retweet. You can find more information about these changes here.
Trends: For topics that are trending with multiple terms, we now render the additional context under a "Trending with" footer. These additional terms will link to the appropriate search page.
Settings: We've given our settings screens a refresh! Discoverability and navigation should be improved as we've reduced the number of steps needed to find your Privacy and safety settings. We've also grouped settings differently to increase clarity and better match user expectations. Sections are now represented with icons which adds a bit of flair, and helps with visual delineation.
There have also been some updates to existing features. For example, you'll no longer see an explanation of the new conversation controls (introduced in August) in every tweet. Here's the full list:
Accessibility: Added improvements to the composer so that screen reader announcements when you've gone over the character limit are less aggressive. The announcements will also let you know how many characters you've gone over.
Conversation Controls: You will no longer see the conversation controls education prompt for every Tweet in a conversation.
DMs: We've rolled out a number of updates to DM conversations. 1-1 conversations now include a header with user profile information, and group conversations without titles will now list participants. We've also consolidated block and report actions on message requests.
DM Drawer: The DM drawer will now animate when you open and close it.
Navigation: Some items in the side navigation may now shrink or appear under the "more" menu to prevent vertical scrolling when the window is short.
Toasts: Muting and unmuting accounts will now cause the account name to be shown in the toast.
Toasts: Saving and deleting searches will now display toasts.
Finally, there's the usual list of fixes for the experience, and it's a lengthy one:
Accessibility: We've fixed issues with focus rings being present on parent elements when focusing their children. Focus states on parents and children will now behave more consistently, and we've added focus rings to elements that didn't have them previously.
Accessibility: The video player volume slider will now open when you've focused the volume button.
Accessibility: Quote Tweet contents will now be read by screen readers as part of the content of the parent Tweet.
Composer: When composing a Tweet with multiple URLs, the card that's shown in the composer preview will match the card that's shown after the Tweet is sent.
DMs: Fixed an issue where cards would resize rapidly in DM conversations due to the presence of scrollbars. This would cause a strobing effect, and was an uncommon occurrence.
Events: Fixed an issue with the Events header where longer titles in right-to-left languages would be truncated in the wrong spot.
Lists: List screens will no longer show faulty error states when there's data available.
Scrolling: Your scroll position in timelines will no longer be lost when you have the DM Drawer open.
Tweets: The action menu will now close after clicking "Why am I seeing this ad?".
Tweets: Fixed issues with Tweets that were in scheduled or drafted states not displaying the correct Quote Tweet when being updated in the composer.
Typeahead: On Safari, spelling suggestions should no longer interfere with the suggestions popover menu.
Typeahead: Prevent scenarios where selecting a suggested item would actually select the previous item in the list.
Typeahead: Fixed an issue where automatically completing an item would sometimes leave two copies of the mentioned item.
Video: Carousels with video will now play properly when moving between items with reduced motion enabled.
Video: When viewing video at smaller screen sizes, the control bar elements and buttons will now dynamically resize to prevent overlapping controls.
As usual, these changes don't all roll out to everyone at the same time, so you may have already seen some of them, and others may not be available for you just yet. You should see them pop up over the next few days.