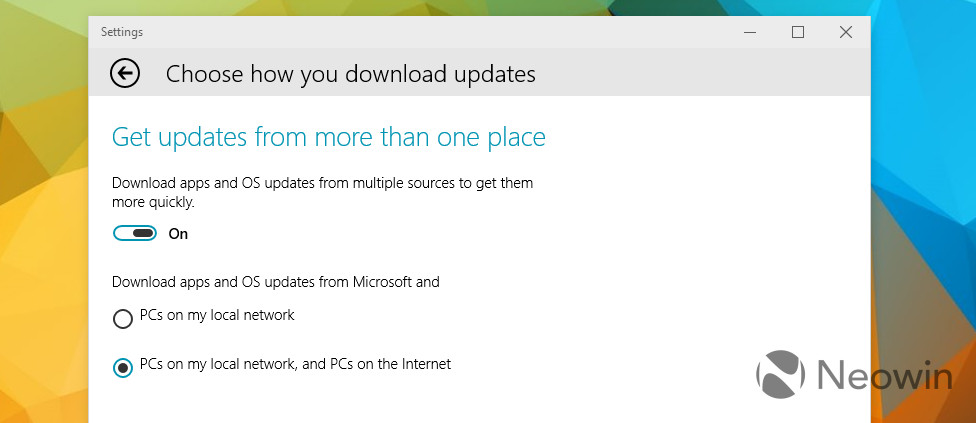 Microsoft has been working on several new features for Windows 10 since 9926 was released, some that are showing up in the build leaked earlier today and some that are still absent. One feature buried deep in the settings of the OS that paves the way for how future updates will be delivered to your machine has been uncovered.
In build 10036 of Windows 10, there are settings that change the location from where you receive updates to Windows 10, and apps too. As you can see from the image at the top of this post, you now have the option to have multiple sources deliver updates to your PC. More specifically, you can choose where to download the updates from, including your own local network or PCs on the Internet, and of course you can turn off this functionality.
This is an interesting move from Microsoft as this can potentially speed up the delivery process for updates and at the same time, it can reduce the strain on the company's servers too. For Microsoft, it's a win-win, but for consumers, it can mean that you are giving up a bit of bandwidth to support this functionality.
Microsoft has not announced this feature and it could be killed before the OS hits RTM. But, to build in this functionality is not an overnight task and requires considerable amount of planning to make sure updates are delivered securely. We will wait and see if Microsoft provides more details about this potential new feature but for now, it does look like this functionality is coming to Windows 10.