Microsoft has revealed various statistics about Windows Store and its adoption across different versions of Windows on the official 'Building Apps' blog.
Aside from the biggest revelation that the store has since clocked over 3 billion visits since the release of Windows 10, we learn things such as Windows 8 still taking the lion's share of Windows Store downloads. But with that said, the blog post details that Windows 10 users are actually generating 4.5x the revenue per device when stacked against Windows 8. It also detailed that over the last holiday season, Microsoft saw twice the number of paid transactions on the Windows Store in comparison to the previous holiday season, which equates to a substantial amount of something around 100% growth.
The post detailed a downloads breakdown as well, showing that "Game" category downloads make over 30% of all the downloads in the Windows Store. This is followed by "Utilities & Tools" category downloads at 15%, and then "Photo & Video" and various others making up the rest. You can view this chart in detail below: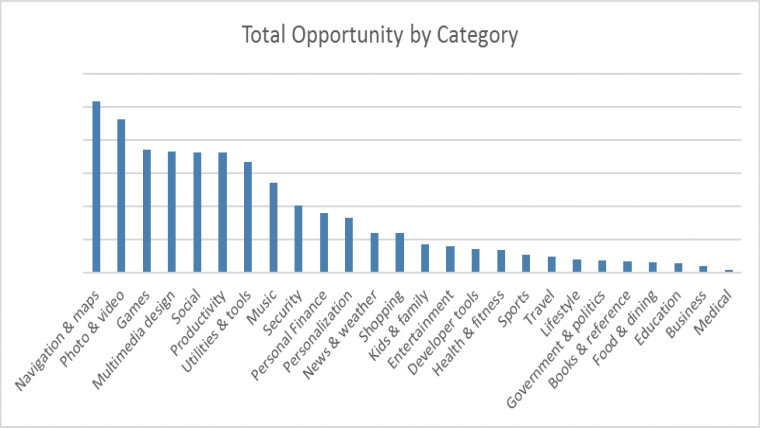 The rest of the fairly lengthy post covered various other breakdowns, as well as projections for which categories appear to be growing the fastest - something for the developers. It also covers which international markets have been providing the most paid transactions - both in-app purchases and Store purchases - with the United States taking over 30%. It covered the computer languages (i.e English or Hindi) of Windows Store customers, and which monetization methods were the most successful.
If you're a dev who might find these further details useful, or if you're simply curious, you can check out the full blog post here.
Source: Building Apps blog