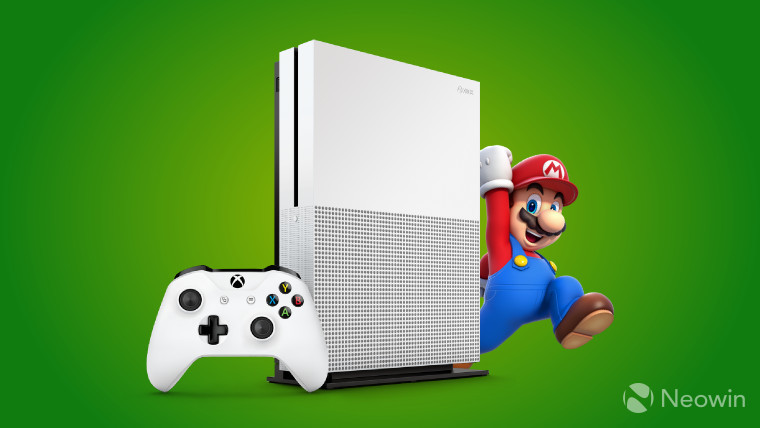 There's plenty of rivalry between fans of different gaming platforms, but among those who create the consoles and games, there's clearly a great deal of respect. Just last week, Nintendo warmly congratulated Microsoft on the 15th anniversary of its Xbox launch; and this week, the head of Xbox spoke fondly of the Japanese gaming giant too.
Nintendo recently announced that it would be bringing its most popular gaming property to smartphones, launching its new Super Mario Run mobile game first on iOS next month, followed by Android a bit later. That prompted AusGamers to ask Xbox chief Phil Spencer if Microsoft is interested in getting in on the some of the new Mario action.
"I'd love to see Mario on Xbox," he said - and demonstrating that mutual respect between gaming industry rivals, he added:
As someone who's been in this industry and played games forever, I'll still say it: Nintendo has the strongest first-party of anybody. They're just fantastic and the memories that they have instilled in so many of us, who've played their games and had those delightful experiences, having those on Xbox would be great.
Spencer also referred to Microsoft's collaboration with Nintendo earlier this year; the two companies worked together to bring Super Mario to the blocky world of Microsoft's Minecraft on the Wii U console, which he described as "a great partnership." He said that "continuing to work with them on that and building a stronger relationship... I mean if that paid dividends down the road that lead to something else, that would be fantastic."
With the launch of Nintendo's next-generation Switch console now only a few months away, competition between the two companies will no doubt intensify in the coming year, but Spencer is leaving the door wide open for further collaboration.
I'm a big Nintendo fan and I think they've been incredibly important for the games industry, they do a great job with younger audiences, and if we ever had a chance to work with them in the future, I would absolutely do it.
Of course, it still seems unlikely that we'll see a Mario title launching on Xbox anytime soon - but when it comes to the wonderful world of gaming, you can never quite be sure what's going to happen next...